With the advent of smartphones, it has got easier for us to carry our phone contacts along. You just have to upload your contacts on the cloud and when you setup a new device, all you have to do is sync your device with that cloud account and you have all your contacts with you within a minute or two. However, irrespective of how easy it is to transfer contacts now to a new device, it can still be a nightmare when details of one contact wrongly show up in another.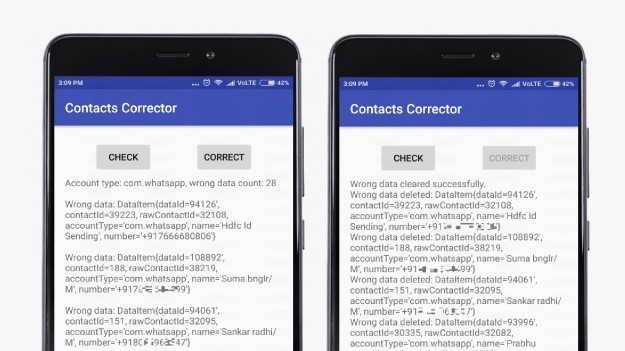 Well, that's what is happening with users of Xiaomi smartphones. Lately, there have been several reports from Xiaomi smartphone users of mismatched contacts. They have been seeing details of one contact showing up in another. For example, if a user is trying to call Person X, he is shown that he's calling Person Y, however, the phone number that's dialed is of Person X. Moreover, Person X's phone number is also saved as a secondary number of Person Y.
Furthermore, when the user tries to edit the phone number, he can only see the phone number of Person Y. Yes, that sounds a lot confusing, but only those Xiaomi users who are facing this issue can actually understand what's going on. That said, Xiaomi has acknowledged this issue and has said that "this is a 3rd party issue". The company has also provided instructions which show how to fix these wrongly merged contacts on Xiaomi smartphones.
How to fix wrongly merged contacts on Xiaomi smartphone
Step 1: To fix wrongly merged contacts on your Xiaomi smartphone, you will first have to download the apk file of a Xiaomi app called 'Contacts Corrector' from here.
Step 2: Now open the apk file of this Contacts Creator app to install it on your Xiaomi smartphone. However, you will first have to allow installation of apps from unknown sources on your smartphone. If you haven't already allowed it, you will see a prompt as soon as you open the file. Once you see the prompt, just tap on 'Settings', then tap on the toggle button right next to the 'Unknown sources' option and then tap on 'OK'.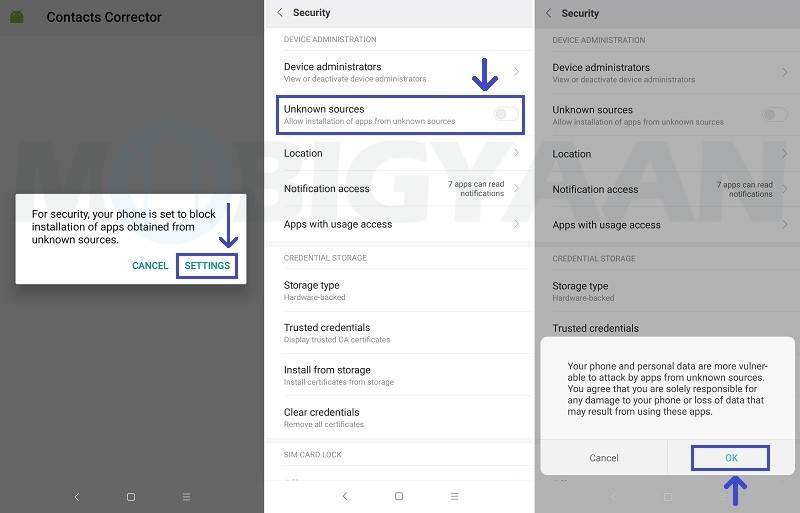 Step 3: Once you have allowed installation of apps from unknown sources, go back, and tap on 'Install'. After the installation process is finished, tap on 'Open'.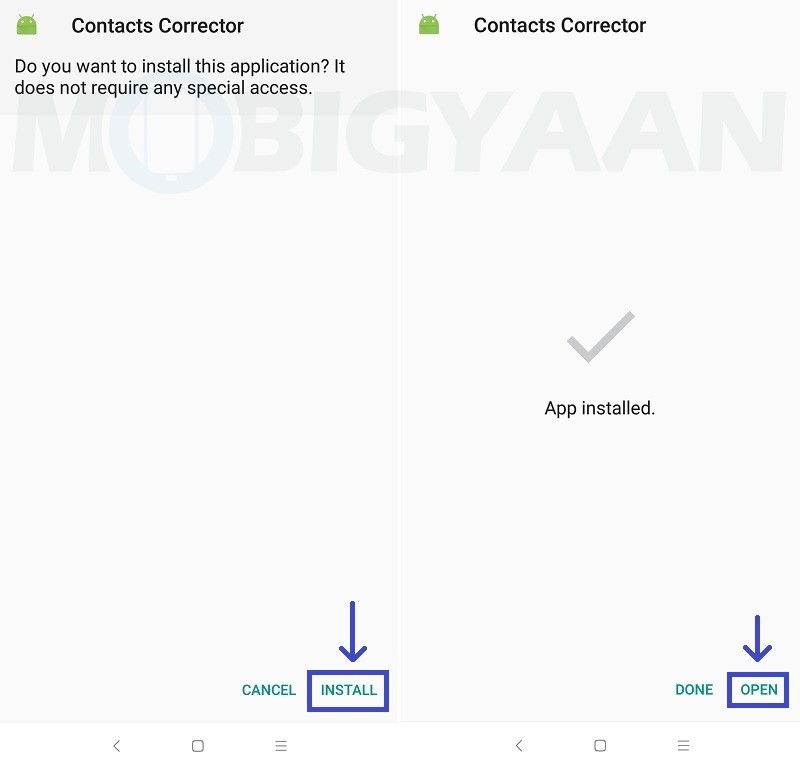 Step 4: Now, in the Contacts Corrector app, you will see two options – Check and Correct. You will first have to tap on Check to find the wrong data. If there's any wrong data (read: wrongly merged contacts), you will be presented with the total count of wrongly merged contacts. Along with it, you will also be shown details like contact name, number and account type.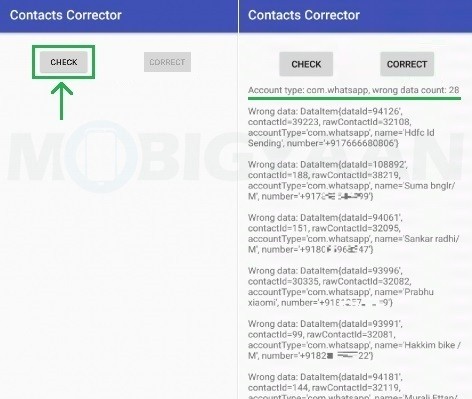 Well, once you are presented with these wrongly merged contacts, just tap on Correct to fix those wrongly merged contacts on your Xiaomi smartphone. Once you tap on Correct, all the wrong data will be cleared and the issue will be fixed.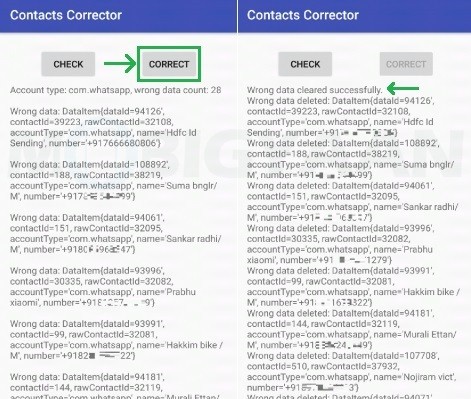 However, in case this solution doesn't work for apps like Truecaller or WhatsApp, users will have to try re-installing these apps on their smartphone. But, be sure to backup your data before uninstalling the apps from your smartphone. That said, if re-installing doesn't fix the issue on WhatsApp, Xiaomi advises users to disable sync by heading over to Setting > Sync > Disable WhatsApp Sync.
Well, all these aforementioned solutions are temporary fixes and Xiaomi says that they have reached out to Android and WhatsApp to solve this problem. With the aforementioned methods, we hope you were able to fix wrongly merged contacts on Xiaomi smartphone. For more information, you can take a look at this post on Mi Community.
That said, if you have found any other way to fix this issue, then do share it with us in the comments down below.