After initially introducing the Flipboard version 2.0 to the iOS platform, the app is now updated for Android also. The update packs in some more features to the much liked app.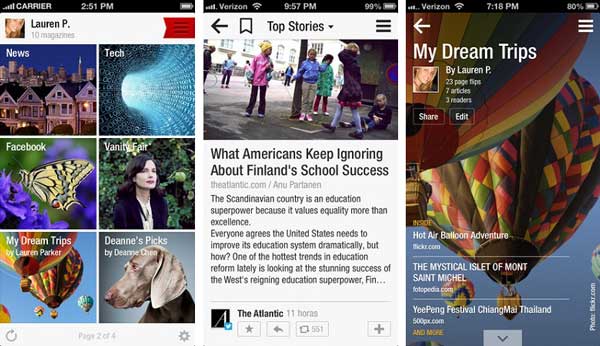 Just like the features introduced in the Flipboard 2.0 for IOS, the update for the Android version makes the search bar prominent. The content guide has been redesigned to make navigation easier. There is also a new Recommended Reading section with articles related to your taste.
The most interesting feature is the Personal Magazine, which allows to flip stories to create your own magazine. This can be then shared with your friends or public. Sharing has become easier in the Android version compared to the iOS version, you can share items from almost anywhere using the share menu. The comments section now has the @mentions feature also.
To download the version 2.0 of Flipboard visit the Google Play Store.