FLO TV and mophie to Bring Live Mobile TV to iPhone and iPod touch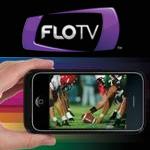 FLO TV and mophie have announced that they are teaming to create a series of products that will bring live mobile TV to the iPhone and iPod touch platforms.

The products, which are expected to begin shipping in the first half of this year, will bring the FLO TV mobile TV service to the mophie juice pack, letting consumers view their favorite live entertainment, sports and news from the world's top entertainment brands on their iPhone and iPod touch.

The agreement between mophie and FLO TV reflects the growing demand for mobile television and FLO TV's commitment to bring its award-winning service to any small screen.The new products integrate mophie's intelligent case design with a built-in FLO TV receiver that allows iPhone and iPod touch users the ability to watch live television at the flip of a switch. Consumers can also utilize the device as back-up battery power in between charges.

This service is available in USA. Programming subject to change / blackout restrictions. Service subscription is required. "Live mobile television" means the FLO TV service transmits channels in real time; no downloading, sideloading or buffering.