Gaana app launched for Windows Phone
Just after launching the Gaana app for other platforms like Android and iOS, the app has now been launched on the Windows Phone platform.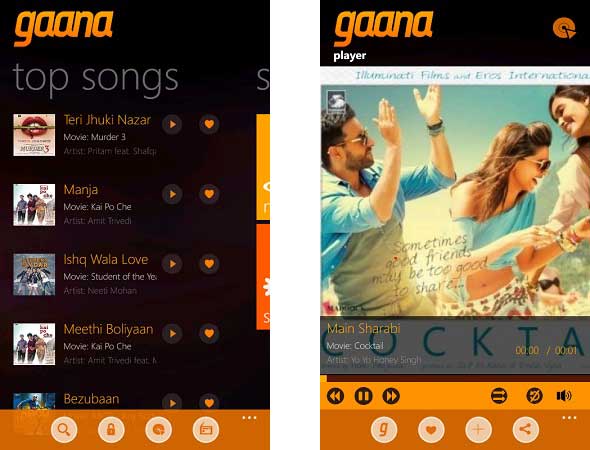 The Gaana app for Windows Phone was announced at TechEd in Bangalore. The long term planning by the Gaana and Microsoft teams have finally succeeded by providing the dedicated music app to Windows Phone Users.
The Gaana app, just like on the other platforms, has an easy to navigate UI. The Gaana app brings to you millions of tracks from across the world in more than 21 languages. The app is actively connected to the social networking sites and lets you tell your friends what you are listening to.
The app has a unique feature of importing your playlist from different phones running on different platforms to the Windows Phone. All the selections or playlists created by you will be available immediately after you log in to the app.
To experience the Gaana app on your Windows Phone, download it from the Windows Store here.