WhatsApp has added tons of features making WhatsApp the only messaging app you will ever need. No doubt, the video calling feature was one of the coolest and now I stumbled upon another interesting feature WhatsApp has added. Did you know WhatsApp now officially supports WhatsApp Group Invite Link? I started to see some group invite links shared by my friends on WhatsApp, so wondering why not share I share this guide with you.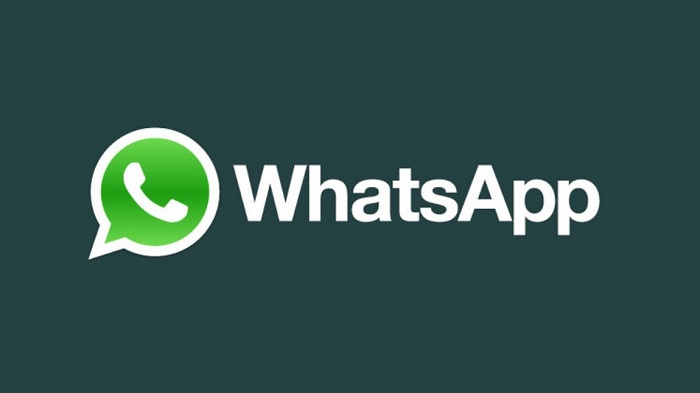 With WhatsApp Group Link, you can simply send it to your mates so whenever they want to join the group, they can join anytime by visiting the WhatsApp group invite link. This comes handy when you don't know the phone number or you are just lazy like me to add someone in the group. Share them the link and they will join the group.
How to Generate WhatsApp Group Invite Link
To generate a WhatsApp group invite link, you will need to be an admin of a group. This is because only admins can generate WhatsApp group invite links.
Open WhatsApp
Pick one of the groups you're an admin of and tap the group icon.
Alternately, you can enter the group and tap the three dots on the top-right corner to go to the Group info.
Now tap the Add members button as shown in the screenshot.
The first option you see before the contacts is the 'Invite to group via link'. Tap it.
An invite link will be generated for the selected group. Share it anywhere you want.
Instead of sharing a link, you can also generate a QR code of the same WhatsApp group.
Tapping the three dots on the top and select 'Print group QR code'.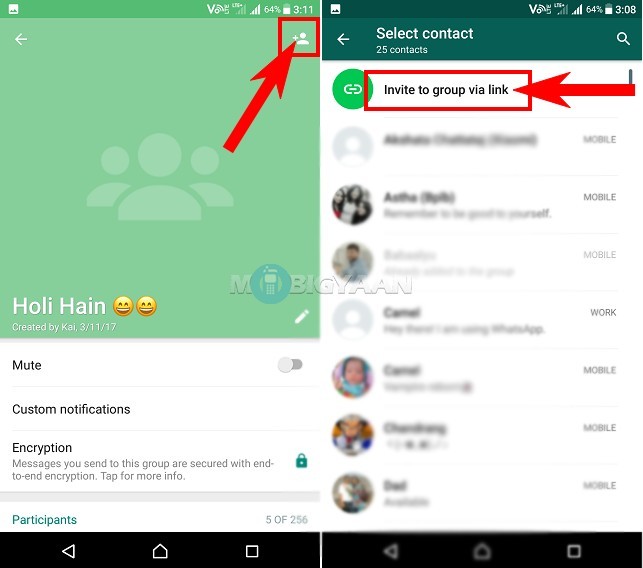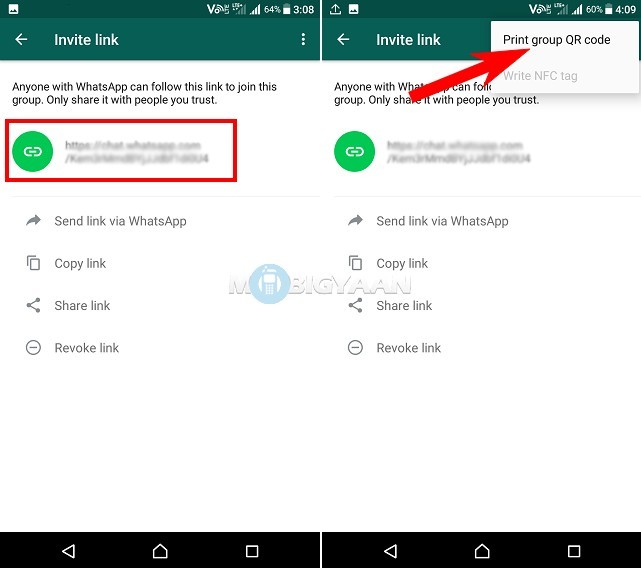 This was how to generate WhatsApp Group Invite Link. If you know any other WhatsApp trick with you, share with us in the comments. Also, visit
Also, visit How-To Guides for more awesome guides.