Gionee has risen in the ranks in the past year like anything. Ever since it unveiled the 'E' series, Gionee has continuously and vigorously attacked different segments of the market and excelled at it. We already reviewed the Gionee Elife E6 and Gionee Elife E7 and were left impressed by what they had on offer. But, this time, we have our hands on a special treat – the Gionee Elife S5.5, which is the world's slimmest phone. This phone once against has proven Gionee's mettle in the market. It is also funny that the company that Gionee stole this crown from Huawei, another Chinese company, which has also changed our perceptions about Chinese-made phones. But, its wafer-thin 5.5mm form factor isn't the only thing on offer. There is the Amigo UI, which has trickled down from the Gionee Elife E7 and besides that there is 5-inch full HD display, an octa-core CPU, 2 GB RAM and 13-megapixel rear camera on board.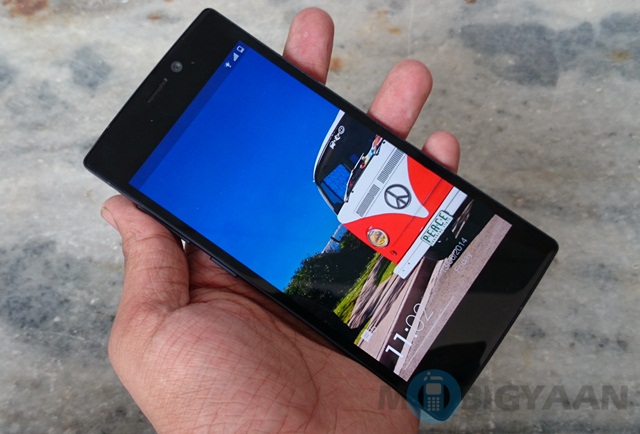 The Gionee Elife S5.5 is Gionee's way of breaking the smartphone industry stereotype of only major companies doing well. Up till now, there has been a trend that the consumer mostly goes for a Samsung, HTC or Nokia if he or she could. Lets even include Micromax's presence in the Indian market in the same wave.
At Rs. 22,999, bringing in the world's thinnest phone, Gionee has shaken up things. It is funny that the biggest smartphone companies could not do what Gionee has done. In fact, I believe brand value is slowly dissipating in front of device quality and features. This is what will matter the most. And so far, Gionee has mostly satisfied me in this regard.
Given the past phones we have laid our hands on, the Gionee Elife S5.5 has some huge standards to stand up to and just being razor thin wouldn't help it make the cut. It has to prove itself on all grounds. Does it?
Lets find out in detailed Gionee Elife S5.5 review.
Gionee Elife S5.5 specs:
5 inch display
1920 x 1080 pixels resolution
1.7 GHz octa core MediaTek M6592 processor
2 GB RAM
16 GB internal memory
13 MP primary camera
5 MP front facing camera
Amigo 2.0
2300 mAh battery
Hardware
The hardware is definitely the star here. Being the world's thinnest phone is no joke. Even huge companies haven't achieved this feat. Gionee has stolen this crown from Huawei and done pretty damn well. I have to say that the handset is so thin, that at the outset, one might even be a little scared of dropping it. But, it is a delicate beauty. Besides the thinness, it is also pretty lightweight.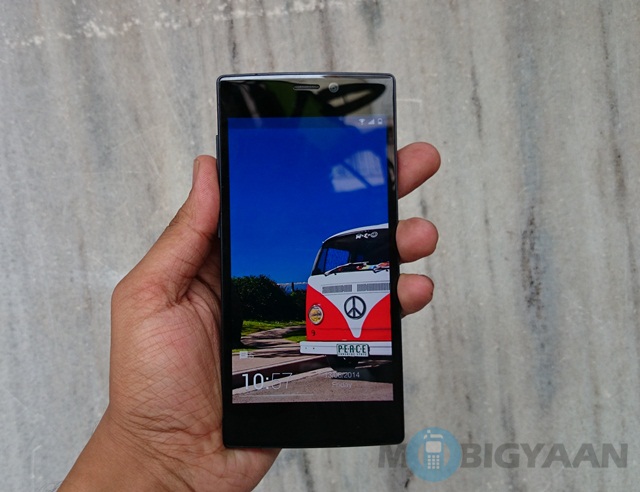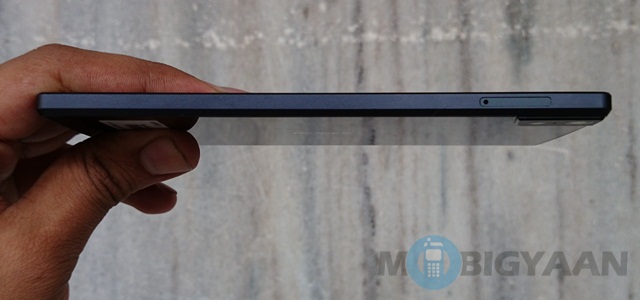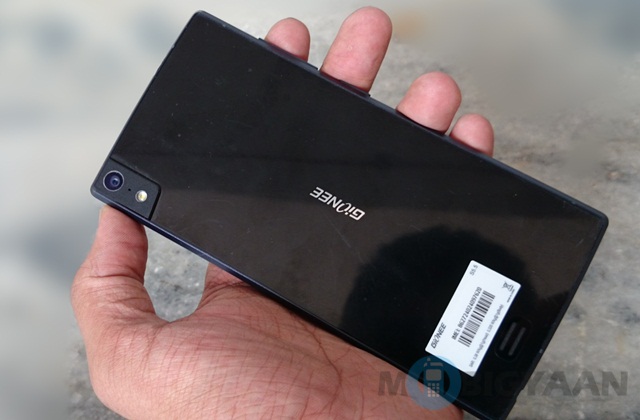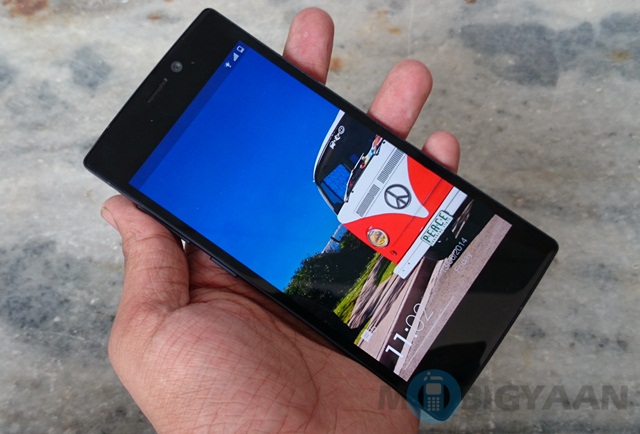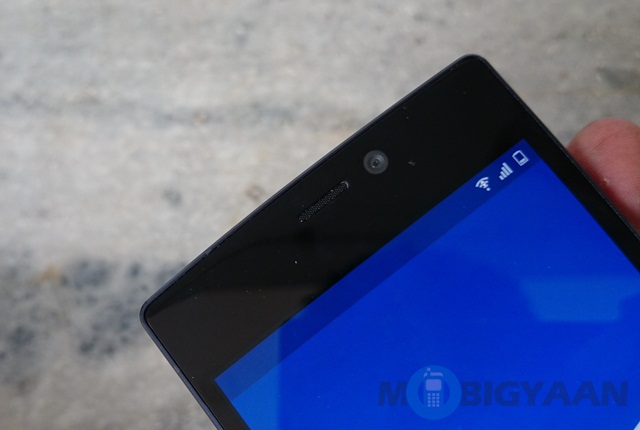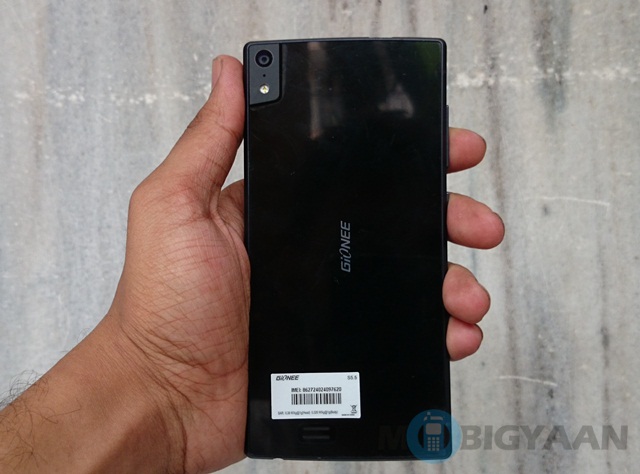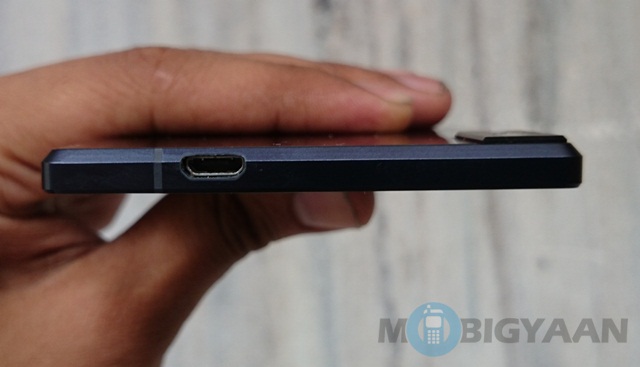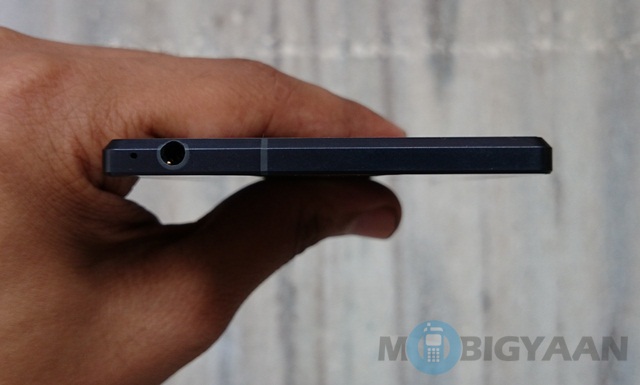 You might also think that since this phone is razor thin and light, it might just be feminine? Well, the design has permitted that you can use it without any apprehensions.
That makes handling this phone a pleasure. You can just enjoy holding it or keeping it on your palm, or just setting it on any surface side by side by any other phone. Besides being lightweight, it is also a unibody phone. It also shares some aspects with the flagship Gionee Elife E7. It has that same form factor, albeit in a minimalist version. The capacitive buttons are the same, the all-round material, which is a glossy, sturdy plastic is also the same. There is a slide out SIM slot which can be opened with a pin.
Unlike the Gionee Elife E7, the camera is situated at the left hand corner and unlike the E7, it is quite subtle out there with a small lens. It looks sharp just like the rest of the phone. Also unlike the E7, both the power and volume rocker are located on one side. The buttons are metallic to lend the phone a premium feel.
But, the thing is, it is quite appreciable, that besides being thin, the Elife S5.5 is also pretty uniformly distributed in terms of weight. It is not like you feel that the handset is heavy in the middle or something.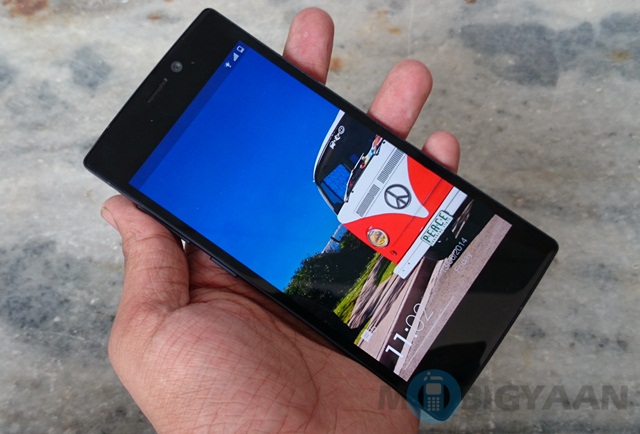 But, the form factor is not the only thing worth celebrating. In fact, the full HD, 5-inch display is also very appreciable. Gionee has accommodated Gorilla Glass  3 in this small frame, lending the whole thing a lot of stability. This lends to the phone feeling nothing less than premium. The glass is slightly raised above its petite frame, which you wouldn't notice at all, but this is the part that kind of makes me suspicious about its durability. I could never check it in this regard, but I was continuously afraid of dropping the phone and breaking it. It is a realistic fear, and I would appreciate if Gionee came out with some hard bound covers for the S5.5. It is just practical and logical for it to be so. For the timebeing, you have to make do with the flip cover they provided. Still, I wouldn't depreciate its beautiful frame for anything. Maybe all this fears are just because of its thinness, and it might just be more durable than you expect in real-time usage.
Another little, though more realistic glitch is that frame is easily scratched. Once again, I would hail someone who comes out with a tough cover for this phone. Still the finish is amusingly great. No one who sees it for the first time, will estimate it be less than a premium phone, despite its pricing.
Besides this, there is great stuff inside too – there is surprisingly a 1.7-GHz octa-core processor accommodated in this frame.The phone also has 2 GB RAM on board to help in performance matters. Gionee has also not sacrificed on battery – a 2300 mAh one is designed to get you through the day easily.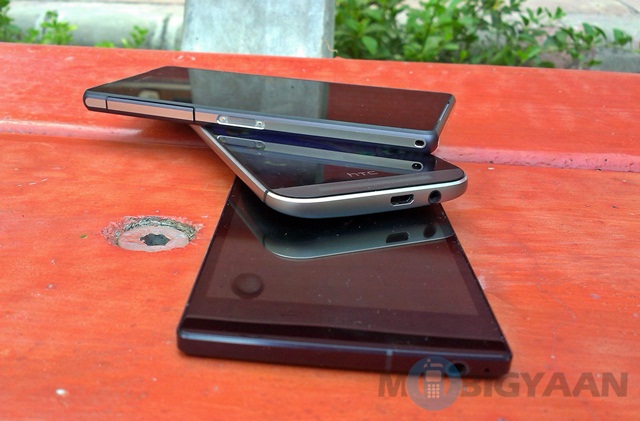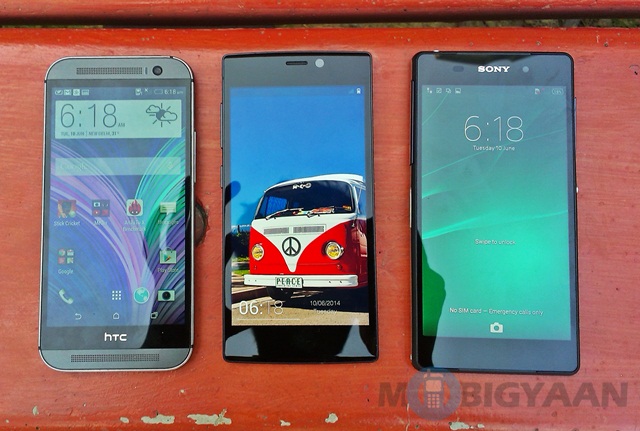 This phone along with HTC One M8, has repeatedly proven, that you not only need to be equipped with stuff, you need to be visually pleasing at the same time. These are two of the most beautiful phones I ever had the pleasure of using.
Honestly, the hardware makes you fall in love with this phone and maybe ignore many other phones with similar pricing.
Display
The Gionee Elife S5.5 is surprisingly endowed with a 5-inch full HD display. It is funny that Gionee and Micromax have done what Motorola couldn't in this regard. What I am saying is that the Moto X is just a 720p phone, while these are full HD ones.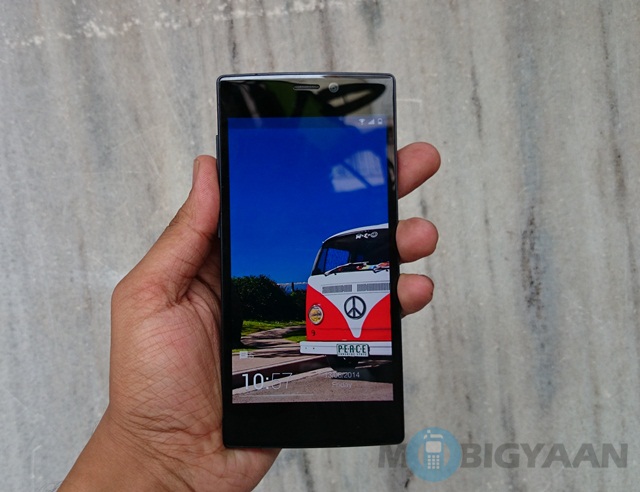 But, screen resolution is not always the jazz. I have seen poorly executed full HD displays, which are not worth it at all. Some phones have in fact, used 'full HD' as a marketing strategy in the past and failed miserably. The Gionee Elife S5.5, thankfully does not disappoint in this regard.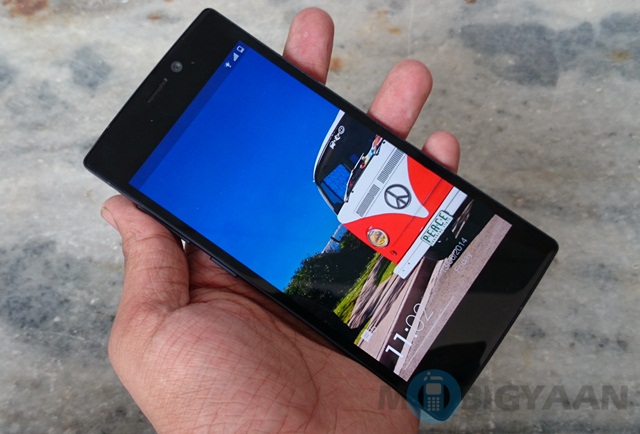 The full HD display on this phone is actually worth it. The colors are great and so are the viewing angles. It goes along with the central theme of the phone which is beauty and sleekness. You are not confronted with eye-blinding leaking pixels. The 441ppi density on a 5-inch display ensures that the whole display is suitably endowed with clarity and precision.
The display works pretty well, is adequately sensitive and most of all the colors are superbly vibrant. Since, I haven't yet had the luck to lay my hands on a quad HD display, the Gionee Elife S5.5 is on the top of my list when it comes to displays. It is pretty much the best one, I have ever seen. I have too confess that I might be biased since I have in fact, fallen in love with it. Impressive is the least I can say  about it. It is surprisingly even better executed than the one on the flagship Elife E7. That's because it has better executed pixel density owing to a smaller display.
Even the sunlight visibility of this display is good and it is not smudgy. Rather, I would say the back is more smudgy than the front, surprisingly. Some people might call it over saturated, but the fact is that the phone allows you to tinker with the brightness levels just because of that.
Logically put, a regular user will make more use of the display and accompanying hardware than anything else, even the much hyped camera. It is the display which is a window into the soul of the phone and this is fact that Gionee has understood pretty damn well. People who get amused with cameras and other tweaks only to be disillusioned later since the display is smudgy, scratchy, blaring or lagging are far too many.
The Corning Gorilla Glass 3 also receives words of praise here. Every phone I have tried it on, ranging from the Moto E to well, the Gionee Elife S5.5, has made me feel good. The fact that it envelops a high-performance full HD display is just an amazing thing. Both of them go together like bread on butter and thankfully, I am amazed that Gorilla Glass 3 leaves a good impression wherever it goes – be it 540p displays, 720p ones or even 1080p ones, it just lends its gleam to the display and is worth the applause it gets. I hope other companies wake up to this reality soon.
It is no surprise that Gionee has once again done well in the terms of the display. It has a good past record to live up to and therefore it ends up doing well. This happens because it is a Chinese company which is pretty familiar vis-a-vis smartphone spare parts. A 441ppi density display has become its benchmark and it continuously keeps on improving on how previous displays to end up doing well. Don't be mistaken – there are lessons for even major companies here. One thing you can do to prep up your phone is definitely to endow it with a good display and attack where it matters the most. This is what Gionee does and therefore, it has been able to carve a niche for itself in the highly competitive Indian market.
If I had to state a USP of the Gionee Elife S5.5 besides the wafer-thin form factor, I would straight off point out to the display. No doubt about it.
Software
Gionee has, just like in the Elife E7, used its Custom UI on this phone. Honestly, in terms of software, I cannot see too much difference. The fact that, Gionee  could translate the same software to a little lesser priced phone is pretty commendable. It feels pretty cool to have it on this phone.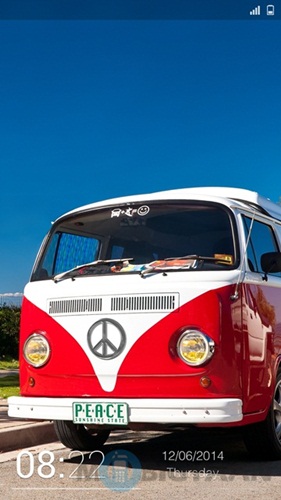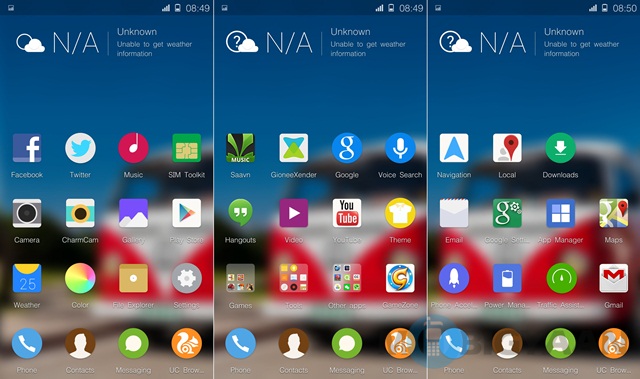 Sadly, there is no Android KitKat but, Android 4.2.2 onboard. Why Gionee has this lackadaisical behavior towards Android updates is beyond. This might just be the only major complaint one might have with the Gionee Elife S5.5. Although the UI does not let you miss it too much, still, it would surely have been like a cherry atop the cake (A gorgeous cake, I'd say).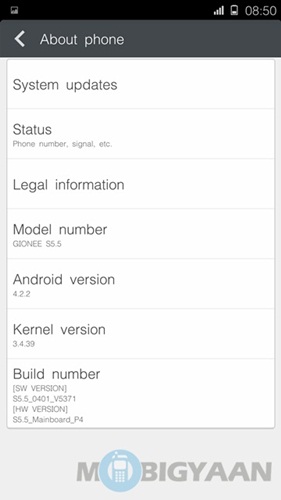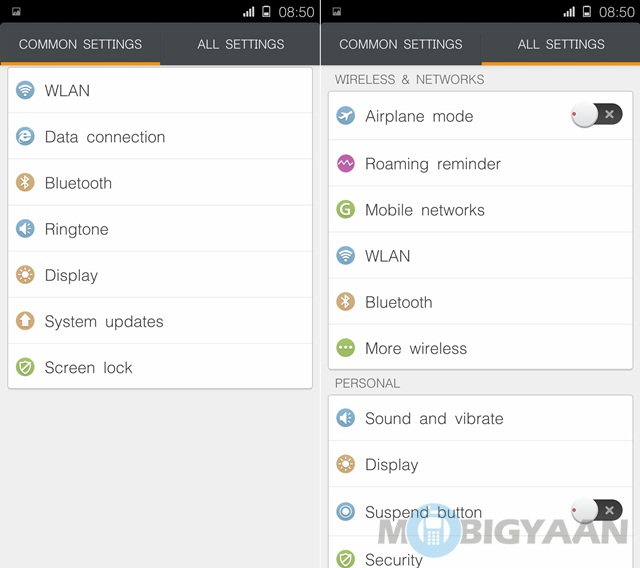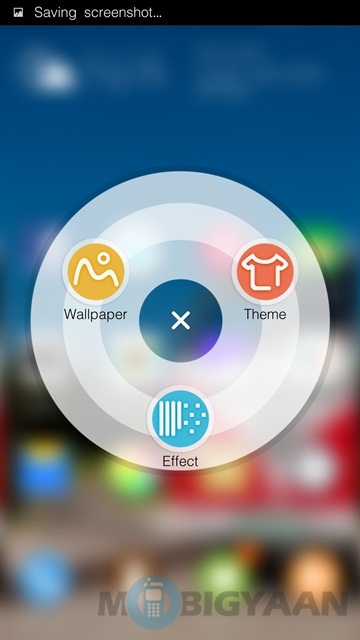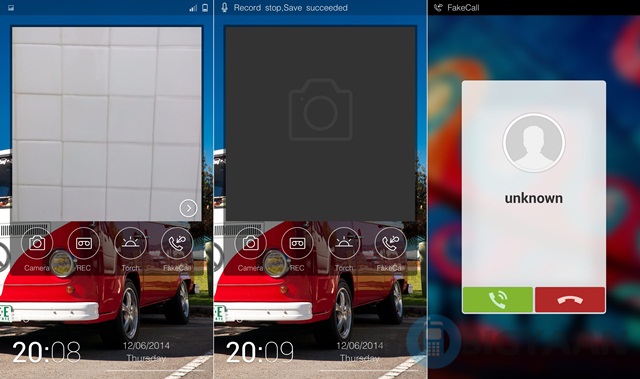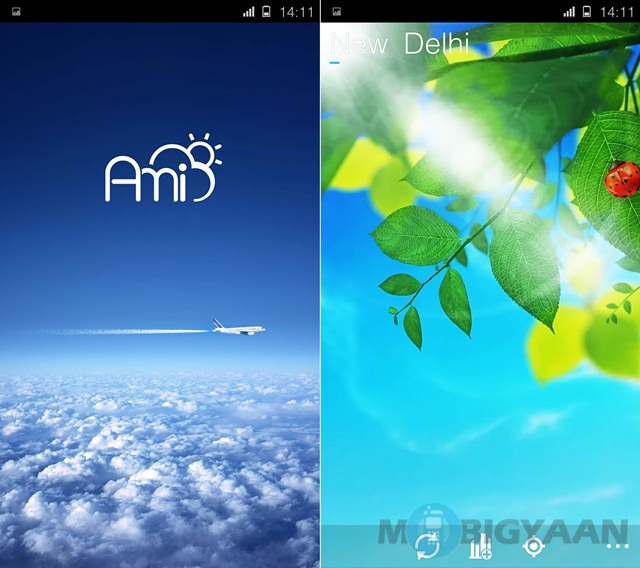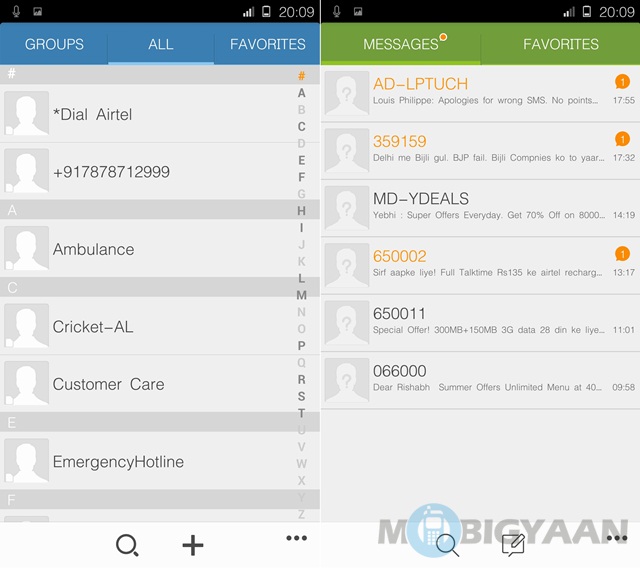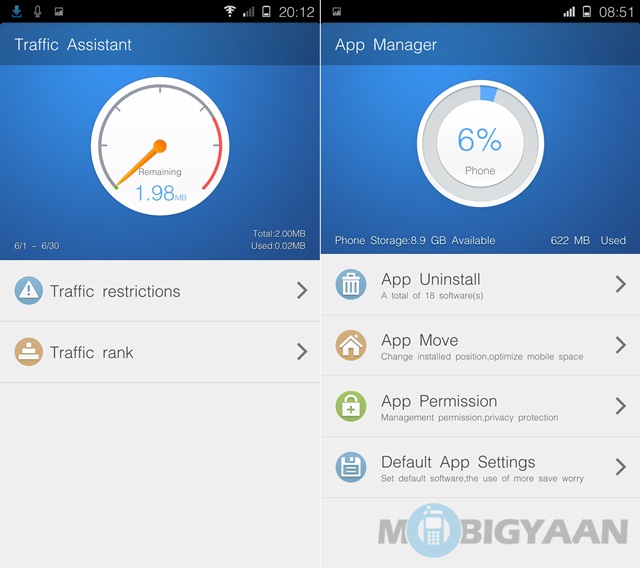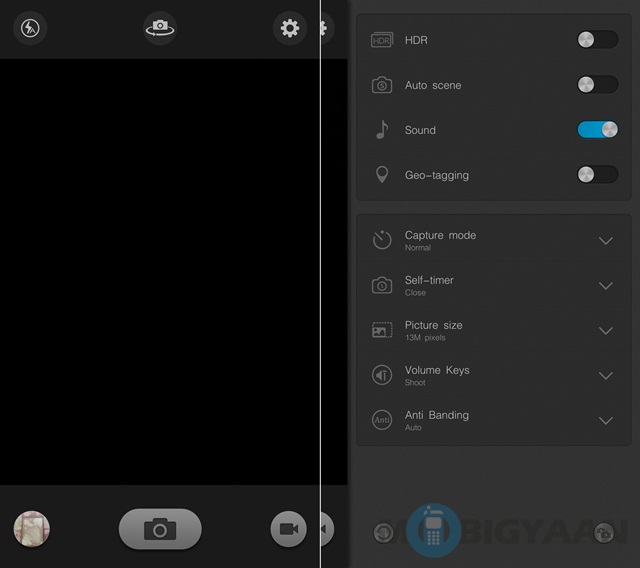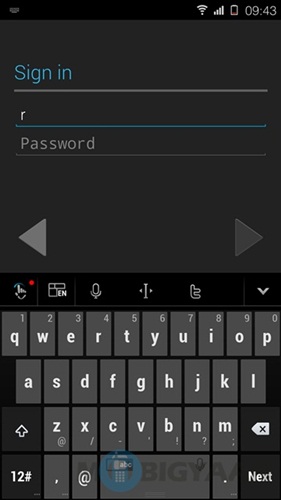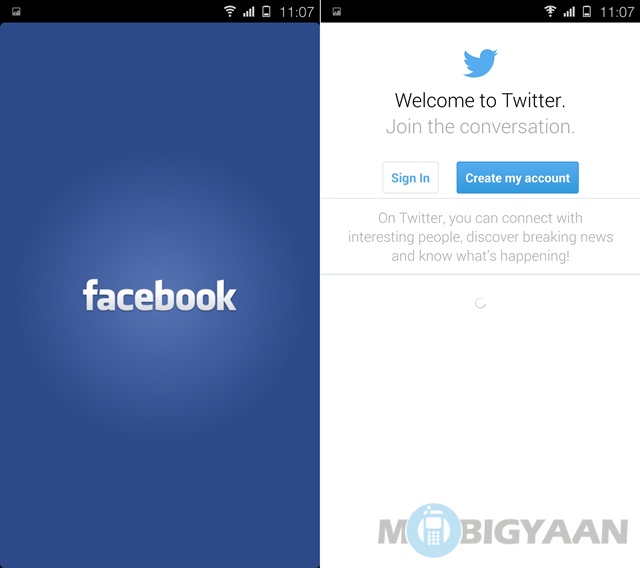 As far as the UI is concerned, it is more closer to other Android-based UI's than to Android. I have to say that I found it pretty responsive There are also power saver apps on board. The handset also does not overheat despite its timid frame, well-animated software and other stuff. You have to be in awe of this. I have seen many a smartphone company play around with regular Android, and fail at it despicably filling up the handset with useful apps, which not just make it buggy, but even cause a health hazard such as overheating.
Gaming is more than a pleasure on this phone. Both software and hardware work together for it to be so. The capacitive buttons and the software being adequate
Yet again though, I have to put in a word for the app interface. What Gionee has done is this. It has endowed the handset with an animation – what happens with this is that the homescreen wallpaper fades into the the background when you access the apps and now you have apps in the forefront and a faded wallpaper in the back. This creates a beautiful incandescent effect that is a pleasure to look at. It goes even better than the E7 with the Elife S5.5. Rather than the E7 which is well, kind of a run-of-the-mill phone of its segment, this is a special beauty and actually deserves the beautiful UI more than anything.
The one thing that actually creates grounds for complaints when a company gives  up on the Android app drawer that in case you use too many apps, the screen looks clogged and isn't easy to use. Gionee has treated this ailment with folders in place, which comprise of apps under a single domain such as 'games' or 'tools'. You are also not bound to keep many of these and can easily improve them. The keyboard though is easily usable.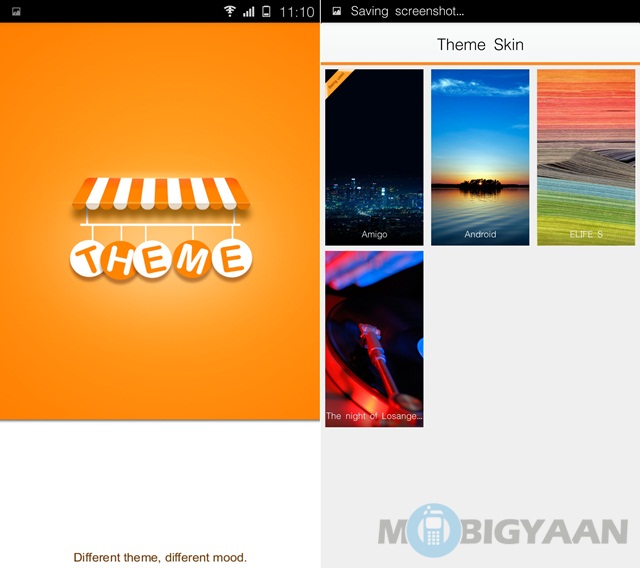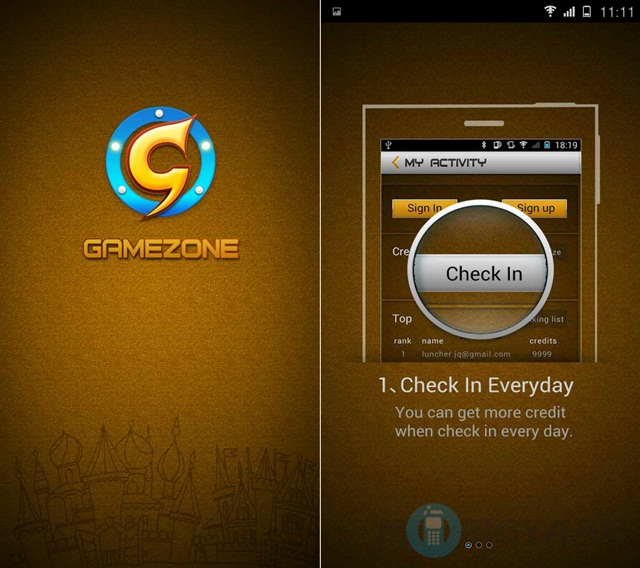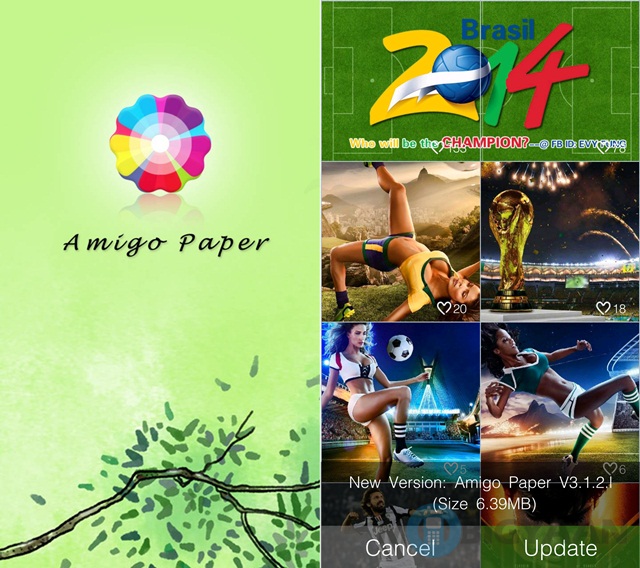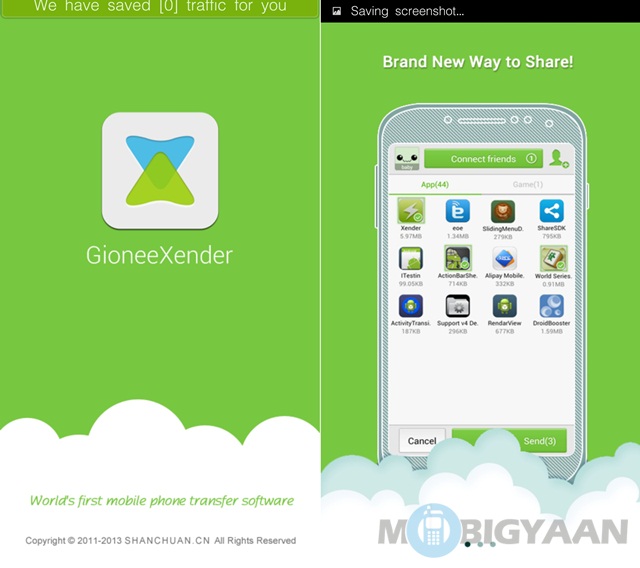 Switching between apps is smooth as silk and accessing necessary shortcuts such as settings is pretty easy. Not just that, the company has added new and cool apps such as Charmcam and Amigo Paper.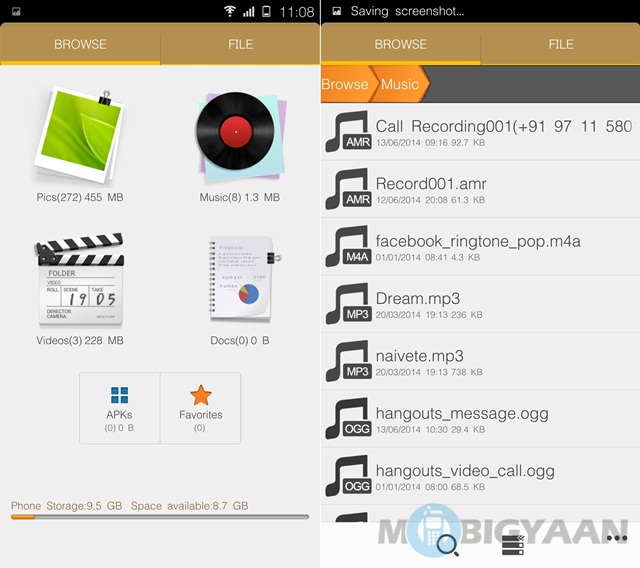 Gionee has even endowed the phone with stuff such as power manager, phone accelerator and traffic assistant. An app manager is also in place to let you easily install and uninstall apps.
Google shortcuts such as Gmail, Google Maps and Hangouts are also pre-installed on the phone.
There were no lags or other problems with the software.
The software makes the phone more worth it. Had the phone failed in terms of software, its hardware endowments would have been of no use at all. Although some people might have issues with the Color OS, I would actually say, it is pretty apt on the Gionee Elife S5.5, since it is designed to be visually pleasing just like the hardware of the phone. I am just not convinced by people who say otherwise, since, I would rather think that regular Android could have not looked so good. Also being familiar with Android adaptations, I feel the need to applaud when a company actually succeeds in its execution.
Camera
As far as the camera goes, Gionee Elife S5.5 has to come around if not overdo the milestone set by the E7. Well, sadly, this is one aspect that, the E7 would actually do better in. But, this is not a surprise – it is logically to be expected at the outset, since, come on, this is a  much smaller lens for starters. It is also a 13-megapixel cam in comparison too the 16-megapixel  one.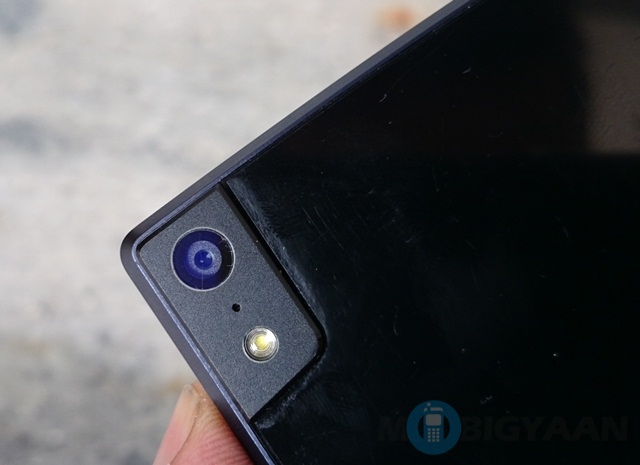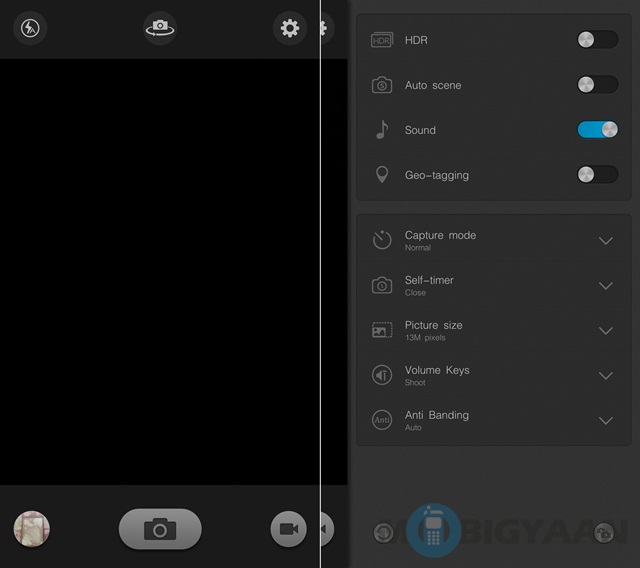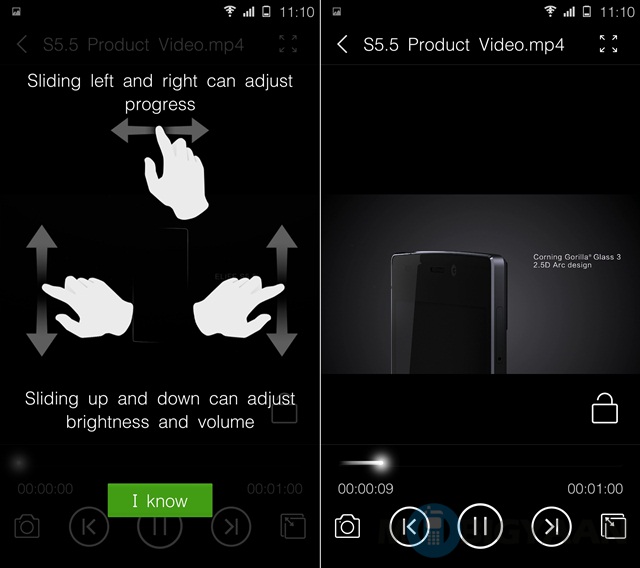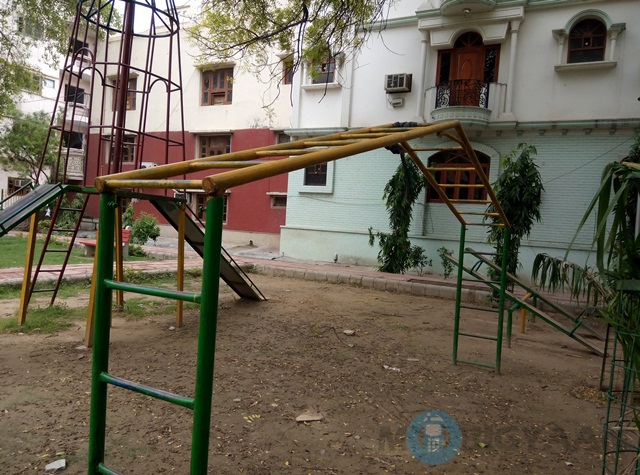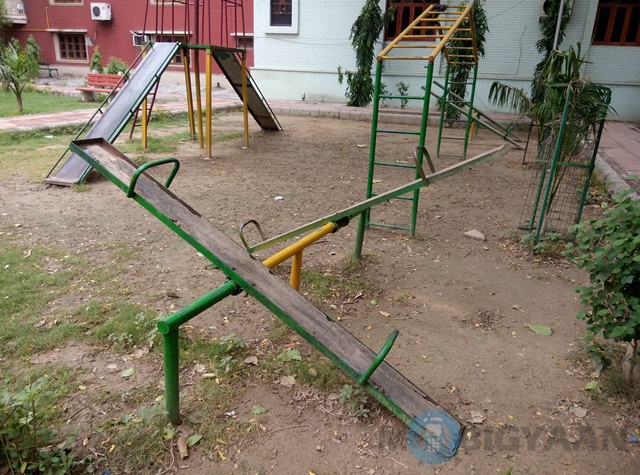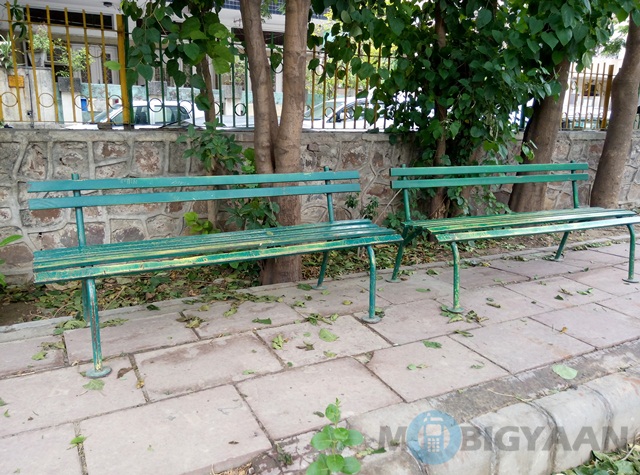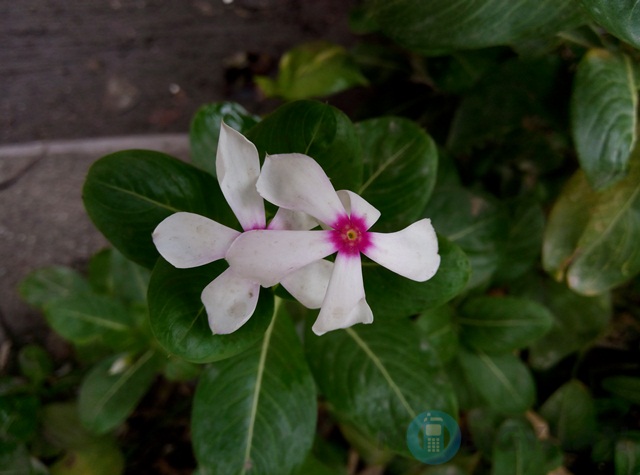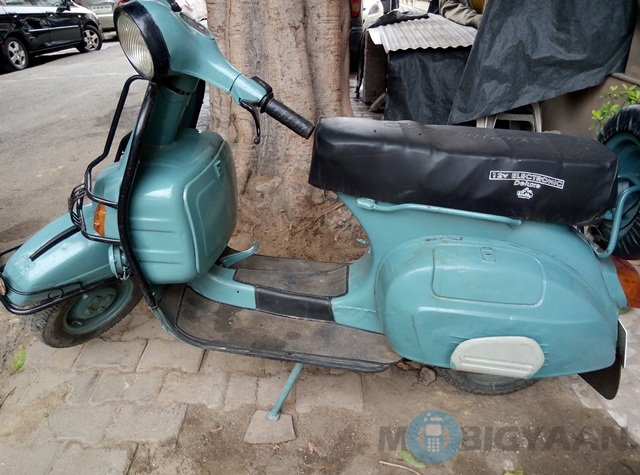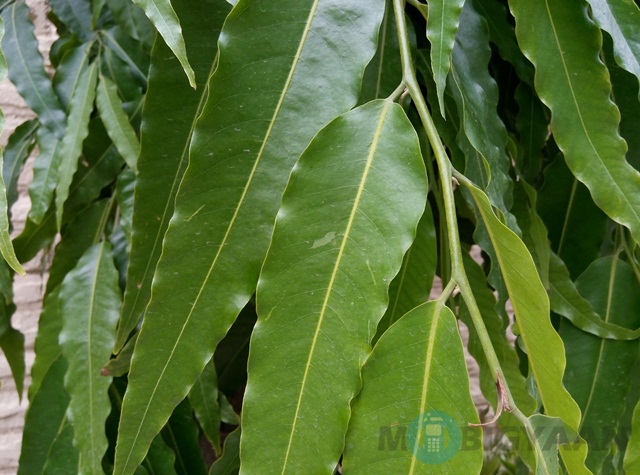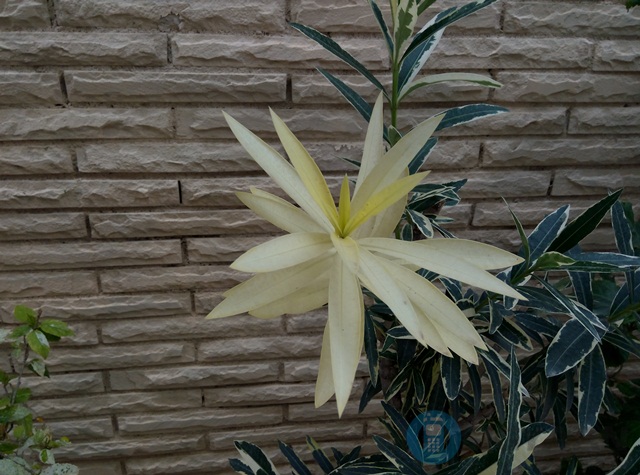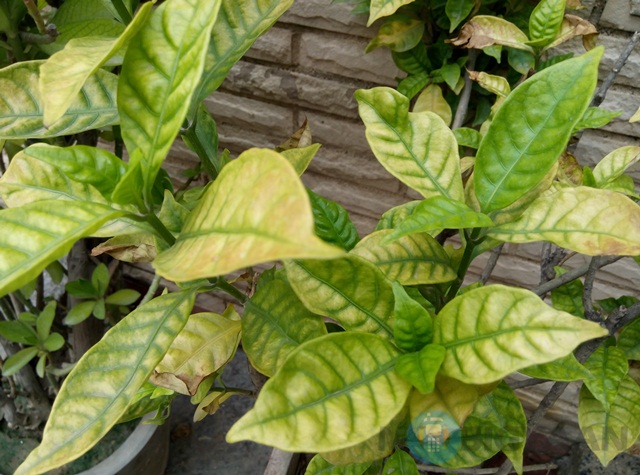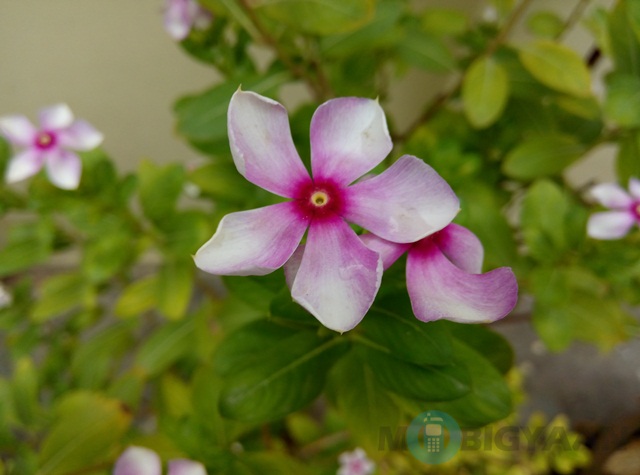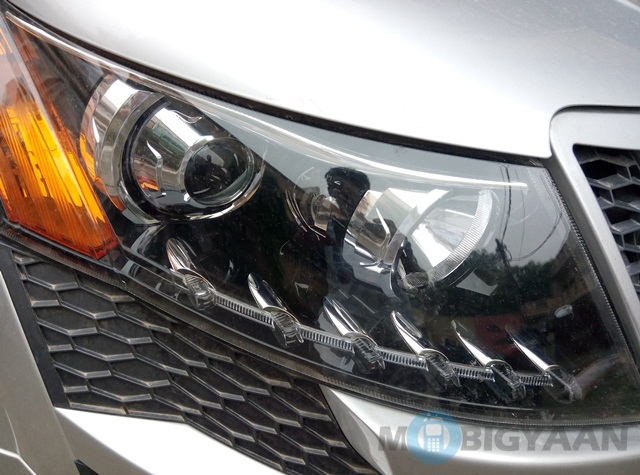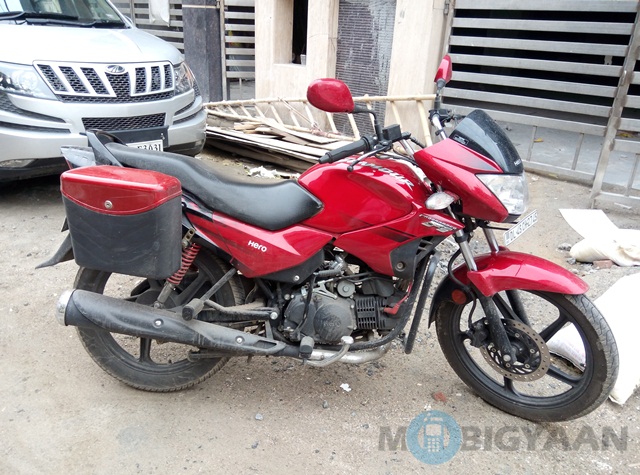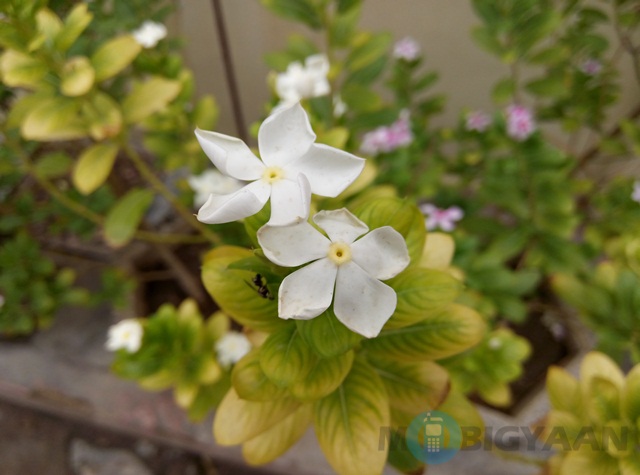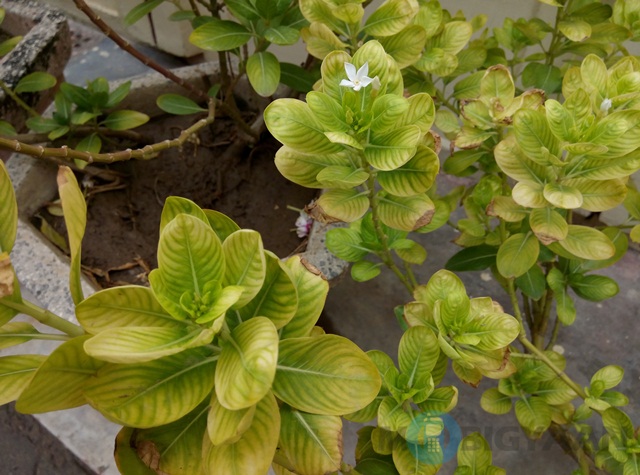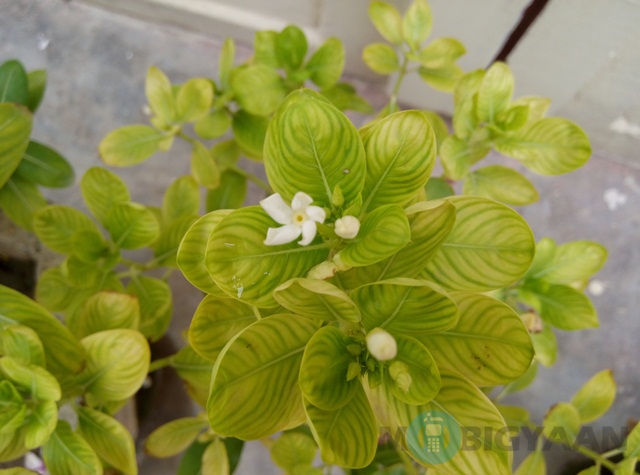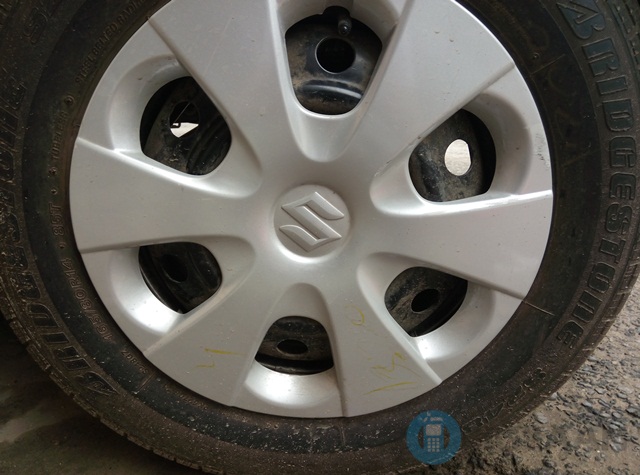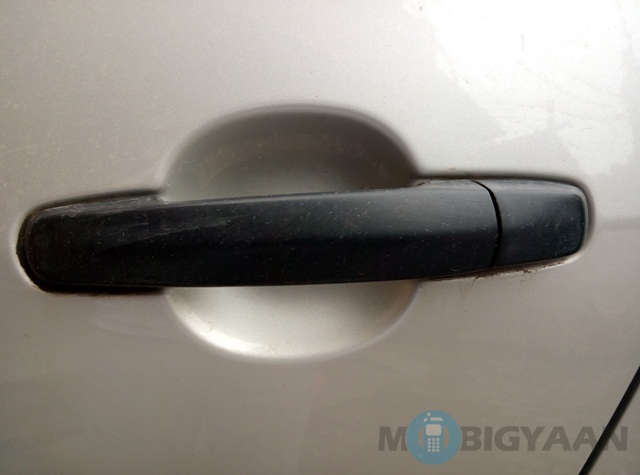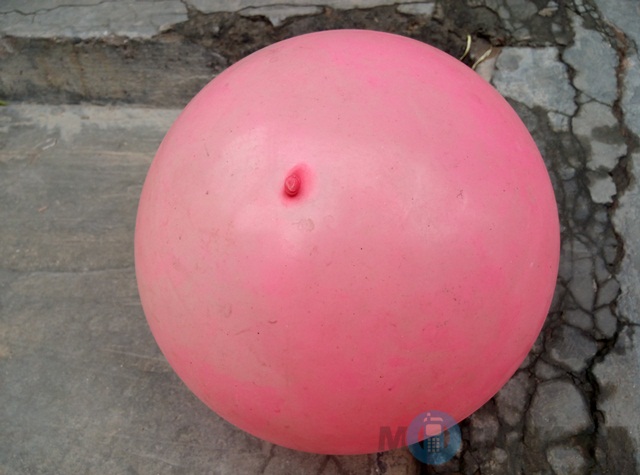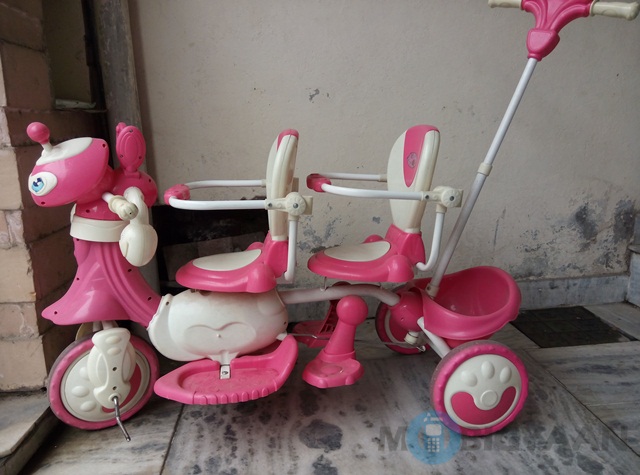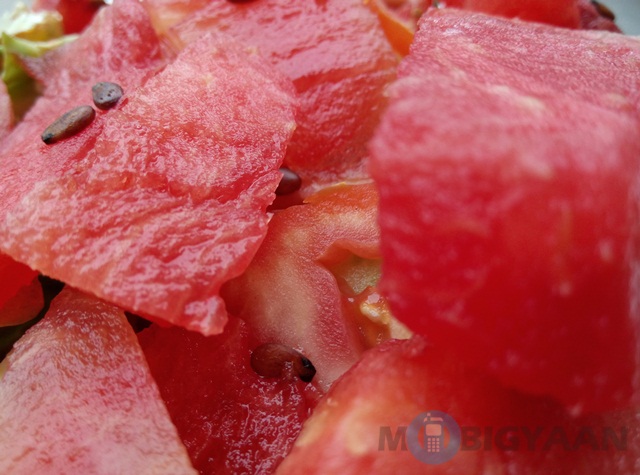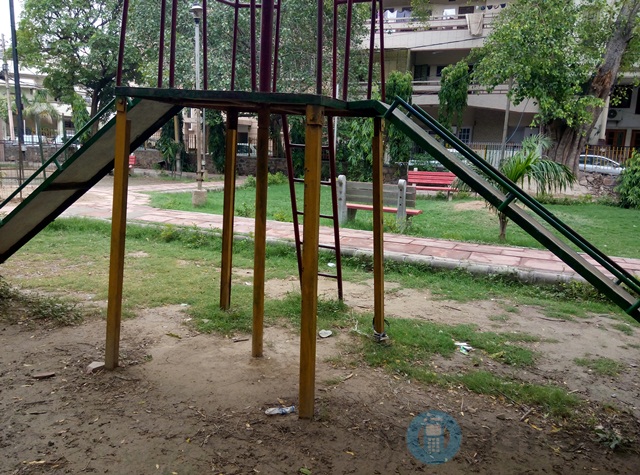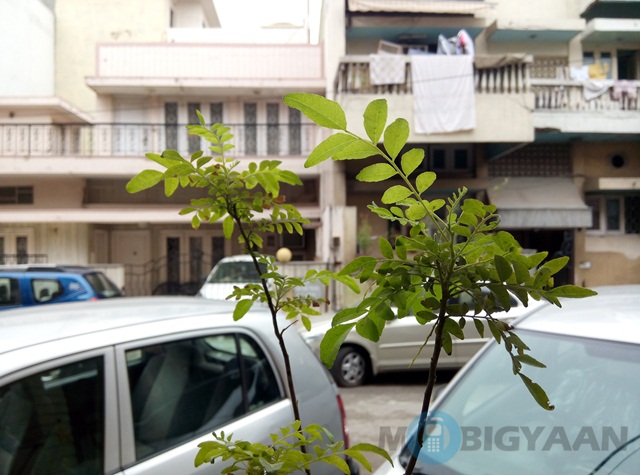 If you have tasted the awesomeness of the E7 camera, this just wouldn't make the cut. By its own standing, it doesn't half as bad.Obviously the color capture is a little leaky, the HDR has a tad bit of a problem with light. You cannot realistically expect stuff like selective focus or 4K video capture from this phone, can you? As far as the 1080p video capture goes, it works pretty well.
The camera app though works well with transient icons.
The 5-megapixel front cam though works well.
Unlike the Gionee Elife E7, camera isn't the highlight on the Gionee Elife S5.5. Maybe, Gionee felt that since they had done so well in other departments, the camera did not need so much doing. Well, that is kind of sad, and I hope Gionee will try to accommodate an E7-esque cam on the next iteration of this phone. As far as the thinnest phone crown goes, Gionee wouldn't have to abdicate it anytime soon. So, they could actually just work on perfecting what they have at hand and it would go a long way in helping their case for sure.
Performance and Battery Life
Since the Elife S5.5 is suitably equipped when it comes to performance and battery life, it is not expected to disappoint in this regard. Well, it doesn't. As far as my usage goes, I did not suffer any lags. But, I will be honest – Gionee can do better still according to what I feel. Let me expand on that – when a company has this kind of hardware at hand, it has great playing field and  this is pretty amazing.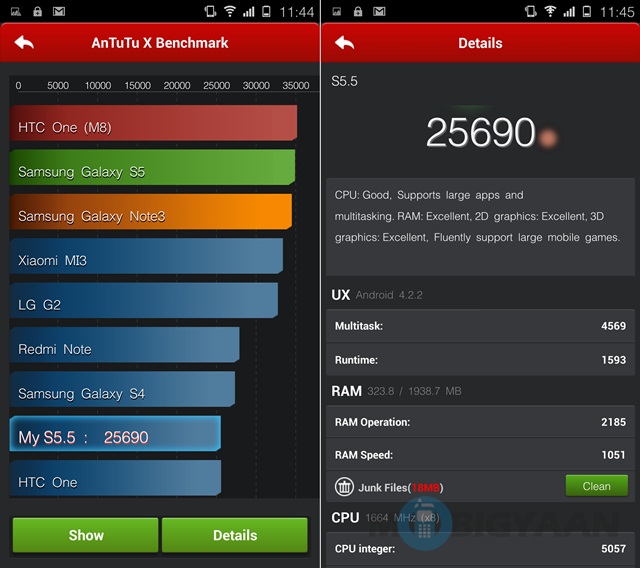 The gaming is good mostly but I can't say that you would be playing 3D games on it anytime soon. The regular Stick Cricket and Candy Crush saga do pretty well. Video playback is the highlight here though – the Gionee Elife S5.5 will be a great companion on that long metro ride to work.
The thing with the performance is that even if you have the best processor at hand, you wouldn't be well-equipped without a good display. The display ties it together on not just this phone but any phone out there. This is where the Gionee Elife S5.5 scores the most brownie points for sure. The display ties it all together so wonderfully, that you just wonder what has happened with all other so-called 'full HD' displays.
Verdict
I wouldn't say that the Gionee Elife S5.5 is perfect – far from it. But it definitely has the potential to be so. There are definitely some nicks and bruises left here and there worth patching, but so what, I haven't seen a phone which doesn't. Gionee has proven with this phone that it is in for the long haul, understands the market it is trying to create a presence in and most importantly can deliver when needed. The purpose behind the Gionee Elife S5.5 is obvious and simple – to break perceptions.
If, with the E7 it proved that it isn't only Sony or Nokia that can do well in terms of camera, than with the S5.5, it proves so in terms of display and form factor. It crafts a beauty with the aesthetic sense that I have attached till date only to HTC.
Gionee does well, on many fronts – it combines beauty with sturdiness, performance with hardware and simply gains valuable mileage in the smartphone industry. There are no huge compromises to be made and that is great for a mid-range smartphone.
Of late, I have stopped saying this, since its sounds like an unpaid endorsement, but I will do it for the S5.5 – It is a steal at its price! At a MRP of Rs. 22,990 and a market price of around Rs. 19,000 it is definitely worth a look. And if you give a look, let me ensure you that you will tempted to give a second one and then a third and many more. This is what, essentially any beautiful thing does to you.
The Gionee Elife S5.5 is a vision in itself. The thing is, for a smartphone to be a success, you need that one thing to click so that, you are proud to own it. That kind of brand value is here, without a shadow of a doubt.
Can Gionee do better? Well, why not? But, in my opinion it has only itself to compete with, since it has blown the competition out of the water. There is something about the Gionee Elife S5.5 that leaves you charmed. If the company can back this phone up with software updates, there would be nothing like it.
One thing is for sure, it will leave you wondering what's next from the company.