Samsung Galaxy F leaks again, looks great in Golden hue
Samsung Galaxy F aka the Samsung Galaxy S5 Prime has leaked again, courtesy of the ever reliable @evleaks. The upcoming Samsung flagship has leaked in Golden hue this time and as we mentioned in the title, it surely looks great.
The Galaxy F recently leaked in several pictures in Black and @evleaks had previously posted a picture of the Galaxy F in cool looking Silver. Now, we have the current industry favorite Gold variant of the Galaxy F.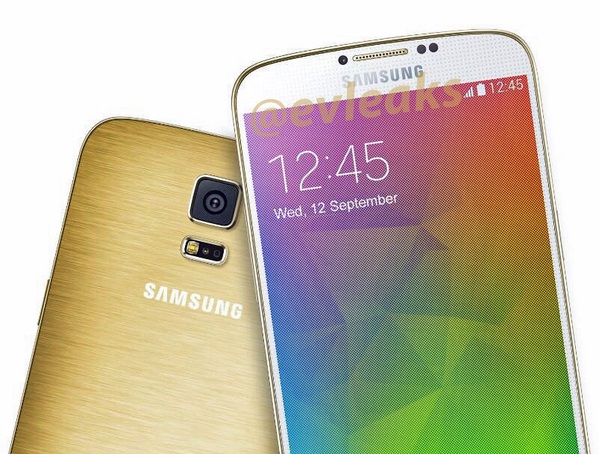 The brushed metal Golden back surely looks sleek and the narrow bezels sure add to the good looks. As we previously saw, there's the heart rate monitor on the back and the same dotted pattern on the front, as the Samsung Galaxy S5.
As we all already know by now, the Galaxy F is Samsung's answer to the likes of LG G3. The specs of the device are said to be a 5.2-inch QHD (2560x1440p) Super AMOLED display, Snapdragon 805 with 3GB RAM, 16 MP OIS camera and IP ratings similar to the S5.
We are glad to see Samsung finally bringing a device that actually looks good. What do you say? Does the Galaxy F pleases you? Sound off in the comments section below…