The Samsung Galaxy S5 Prime has been long rumored and it was earlier rumored as the Galaxy F. Today, we have an alleged pictured of the supposed Galaxy F.
The leak comes from the popular leaker @evleaks and he mentions the device as the Galaxy F. Samsung has been moving from branding phones on the S line. The Galaxy S5 Zoom was released as the K Zoom, so we might see the S5 Prime eventually release as the Galaxy F.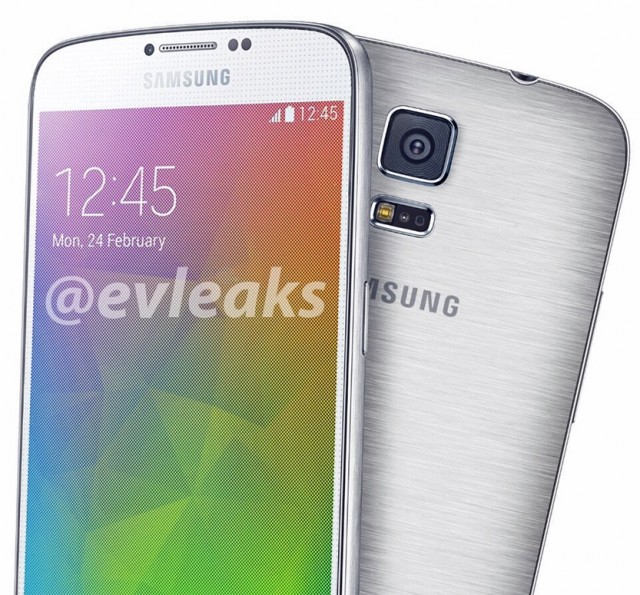 The Galaxy F in the picture looks similar to the Galaxy S5 but for the brushed metal back. We don't know if it's a metal finish on a plastic body like the LG G3 or a metal body like the One M8. Either way, we'll be pleased with any metal on the device.
The Galaxy S5 Prime aka the Galaxy F is supposed to counter the LG G3 attack with some beastly specs like a 5.2-inch QHD (2560x1440p) display, the Snapdragon 805 chipset, 3 GB RAM and a 16 MP optically stabilized camera.
The rumor mill suggests that the device will be launched by the end of this month or in July to compete with the LG G3, initial sales of which have been three times than that of the Galaxy S5 in Korea.