While we are getting good reviews from the Lumia users who are enjoying the Amber update, Nokia has rolled out some more features for the update that would make the update better.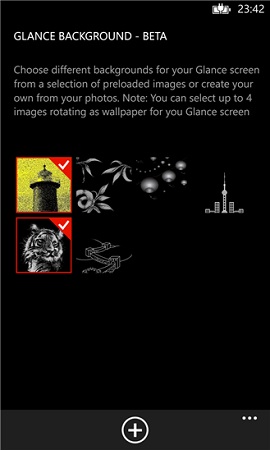 The recently pushed Nokia Amber update had added an intuitive Glance screen feature for the Lumia smartphones. Nokia Beta Labs has now rolled out the Glance Background app that adds more functionality to the existing feature. The app, as the name suggests, provides a wholesome choice of backgrounds to go with Glance screen, which shows the time without awaking the device.
The Glance Backgrounds allows to loop up to 4 different backgrounds at a time. You can also personalize the backgrounds with images of your own. Unfortunately, to save on battery consumption, the app uses low resolution images. However the Glance or the Glance Background feature would not be available to the Nokia Lumia 520 users, which ironically account for the largest portion of Lumia users.