While we just reported about the gesture support introduced for Chrome for Android, Google is planning on taking the gesture support to the next level and has acquired yet another company to add improved functionality.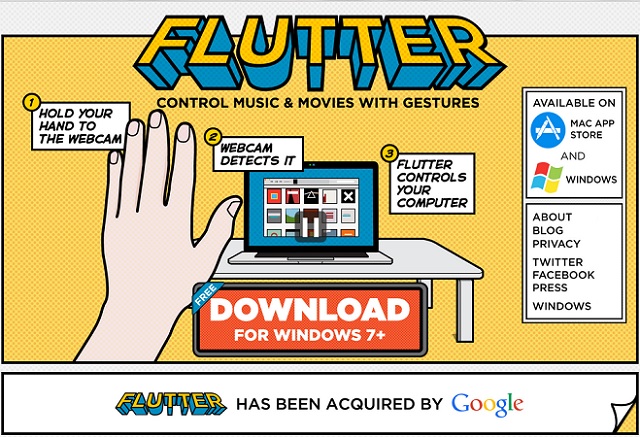 Google has officially acquired Flutter, which made the gesture control app which used computer webcams to recognize gestures and control various apps. While the amount involved in the acquisition is undisclosed, the company, which is headed by Navneet Dalal from Chandigarh – India, had initially received $1.4 million in funding from Andreessen Horowitz, NEA, Spring Ventures and Y Combinator.
Speaking about the purchase one of the employee claimed that the Flutter team's ability to design new technology based on cutting-edge research impressed the company. Flutter on the other hand claimed that it is its intention to create technology solutions that are indistinguishable from magic. While it is not known how Google would use the technology, we can expect native gesture controls in Android like Samsung's Air Gestures.