Samsung's Note series handset have been a huge craze because of two reasons – their big screen and their S-Pen styluses. Samsung's endeavor with the S-Pen functionality has become a huge success and has become one of the artists' favorite digital tools. It has brought a world of functionality and ability to the smartphone world.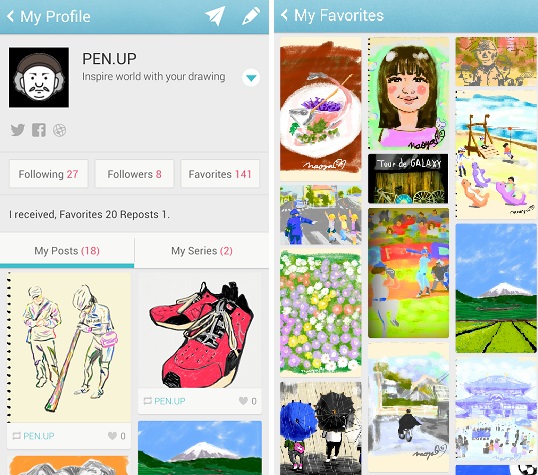 Well, Samsung has now built on the popularity of the S-Pen and is on with the third  iteration of the Note handset. Besides launching the Note 3 handset, Samsung has come up with an exciting approach, it has launched an app that Samsung Galaxy Note consumers can actually use to make public their artistic abilities and share their doodles with their friends. You can now flaunt your S-Pen prowess. PEN.UP is a social networking app that will help admonish digital artwork  and plaster it all over your social media wall.
The app will allow you to create your  own personal feed. You can also group them under different topics, in fact they even have a Hall of fame where you can compete with others to become 'champion artist'.