Google launched its smart messaging app Allo in September last year, and since then, it has been downloaded over 10 Million times. Having said that, Google keeps updating Allo with some new features at regular intervals, and, it might soon let you backup your chats to Google Drive and local storage.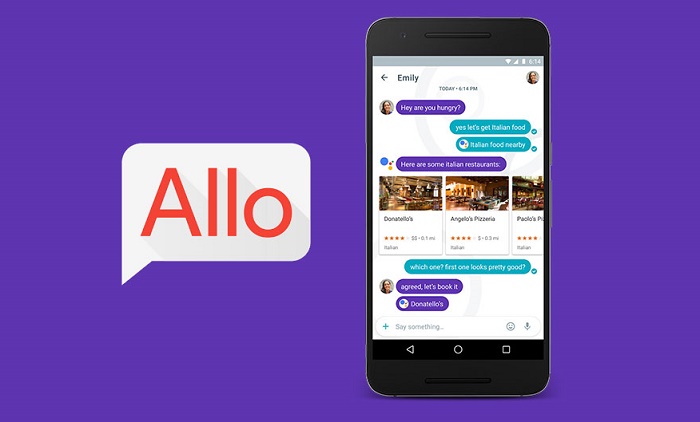 Yes, you read that right. Currently, Allo doesn't let you backup your chats, either on cloud or on your device storage, hence, whenever you setup your Allo account on another device, your chats are gone. However, Google might soon let you backup your Allo chats on Google Drive or on your device's storage.
The folks at 9to5Google, in their APK teardown of Google Allo 9.0, have found some strings in the app code which suggest that Google would soon let you backup your chats. They have also found a pop-up message in the code which says "Looks like your chats have recently been backed up. To prevent losing previous chats, restore them now. If you don't restore now you won't be able to restore chats later".
Also, once the initial chat backup restore is complete, you would get a message saying "You may start using Allo now. We will continue to restore your images and videos in the background". Well, apart from backing up text messages in the chat, Allo would also backup images and videos among other stuff.
Some other strings that were found in the code are: "Preparing Google Drive upload" and "Wi-Fi only".  Well, the default setting would be to allow users to backup data on the cloud over Wi-Fi, however, users can disable that option and upload the backup on Google Drive using Mobile Data as well.
Apart from this, other features that were discovered in the code include quick selfie, group incognito chats and selfie-generated sticker packs. The quick selfie and group incognito chats are self-explanatory, however, speaking of selfie-generate sticker packs, Google says "Take a selfie and we'll automagically generate a sticker pack in your likeness".
Well, these hints were found in the code of Allo 9.0 which is being rolled out on Play Store, however, these features are currently unavailable to the users, and, we will only be able to use it when Google enables them for their servers. Also, more importantly, just because the app has the code for these features doesn't guarantee that these features will be availed to the users. Google can have a change of mind any time.