Google held its first ever App Excellence Summit today in India in the city of Bengaluru. The summit saw the presence of hundreds of app and game developers along with the presence of Indian media. Well, at this summit, Google announced its 'Made for India' initiative under which it will showcase the apps optimized for the Indian users.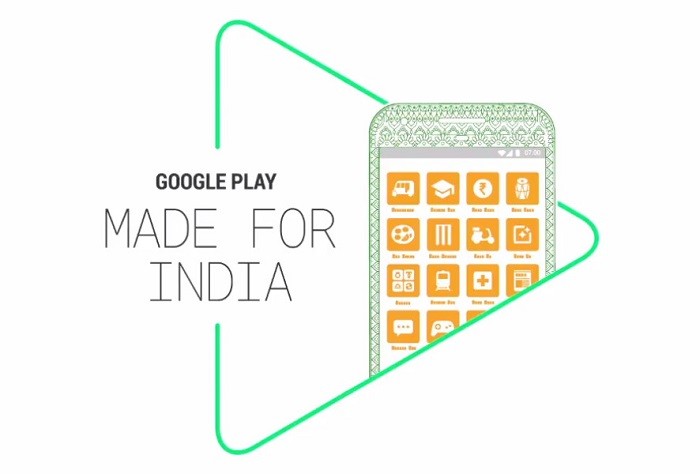 Under this program, the high quality apps and games which are optimized especially for the Indian users will be displayed in a special section in Google Play in India. If you are a developer and think that your app/game deserves to be showcased in that special section in Play Store, you can apply by heading on to g.co.play/madeforindia.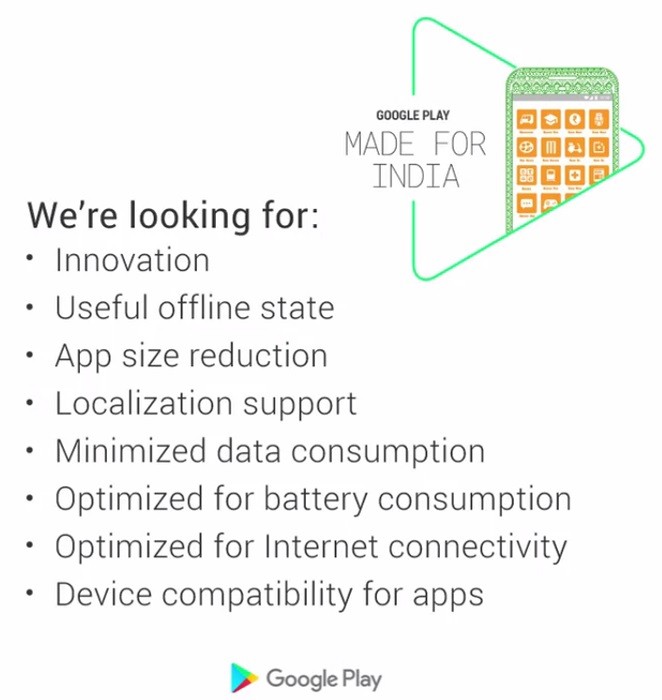 However, Google will look for certain aspects of your app/game like innovation, app size, data consumption, device compatibility and more to consider showcasing it in Google Play in India.
"At Google Play, we are committed to helping Indian developers of app sizes seize this opportunity and build successful, locally relevant business. A lot of what we do at Google Play is support developers' imaginations and make Android consumers aware of the amazing new experiences our developers are creating." said Purnima Kochikar, Director – Business Development, Google Play.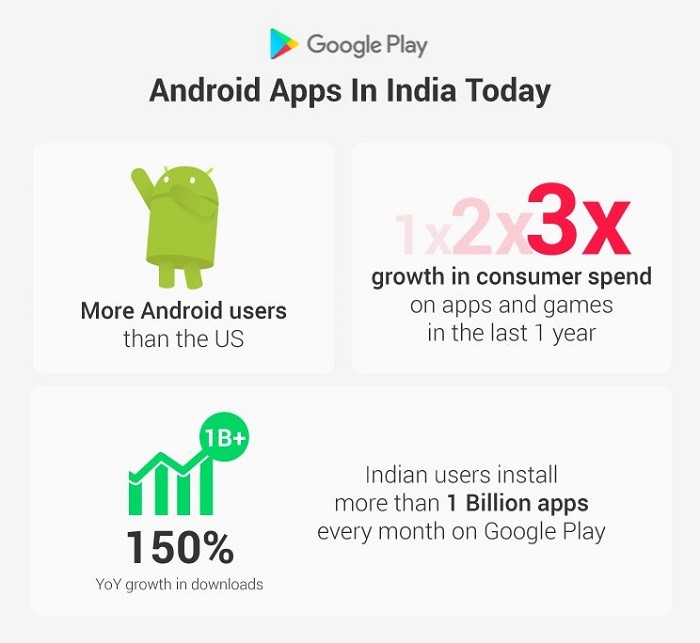 At the summit, Google also announced that India now has more Android users than the US. Besides, Google also revealed that Indian users install more than 1 Billion apps every month. Apart from that, the company also revealed that the consumer spending on apps and games has gone up 3x in the country in the last one year.
Google's been focusing more on the Indian market lately, and, it's kind of obvious. After all, more than 70% of Internet users in India go online using their smartphones, and, this number is rapidly growing. One of the reasons being data plans becoming cheaper in the past couple of months. We are expecting more users to get online in the coming months due to reduced data cost.