Last month, Google made an announcement which filled the hearts of many Android users with joy. Google announced that its Assistant would be coming to smartphones running Android 6.0 Marshmallow or higher. Google also started rolling out Assistant to compatible smartphones earlier this month. However, this search giant has now confirmed that Google Assistant won't be coming to Android tablets and is only restricted to the smartphones.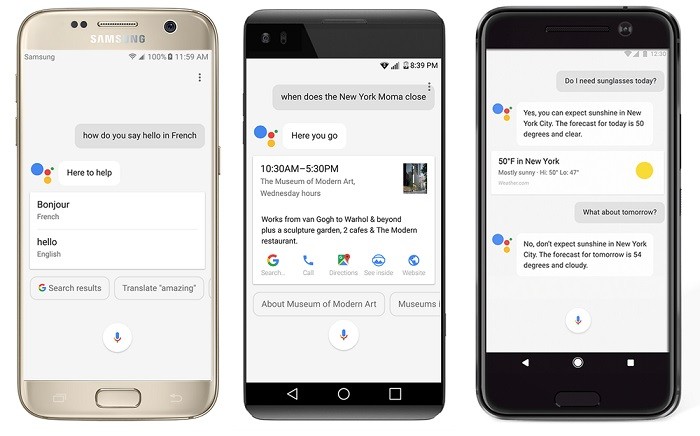 Google hadn't mentioned anything about Assistant coming to Android tablets in its official blog post last month which made the announcement, however, the company has now confirmed in a statement to Android Police that Android tablets will not be getting the Assistant.
"The Assistant will be available on Android Marshmallow and Nougat phones with Google Play Services, this does not include tablets." said Google.
Well, we know, that's surely disappointing to many of you out there who have an Android tablet running Android 6.0 Marshmallow or higher. Having said that, even though Google has confirmed that Assistant isn't coming to Android tablets, the company didn't make any comment when asked about the timeline for a possible release of Assistant on Android tablets. This means Google doesn't have any plans right now to roll out Assistant to the Android tablets, however, you never know if Google changes mind and decides to give some AI love to the Android tablets in the future.
With all that being said, if you own an Android tablet and want to get Google Assistant on it, there are ways through which you can get it on your Android device with some tinkering. You can search them on the Internet. Also, the easiest way to get Google Assistant would be to download Google Allo on your tablet.
Also Read: How To Get Google Pixel Features On Your Smartphone [Android Guide]