Google has been doubling down in the digital payments space lately. The company last year launched Google Tez mobile payments app in India, and last month, just ahead of MWC, it started replacing Android Pay with Google Pay. While Google already provides different ways for its users to send money to each other, it might soon allow its users to send money from within the Google Contacts app as well.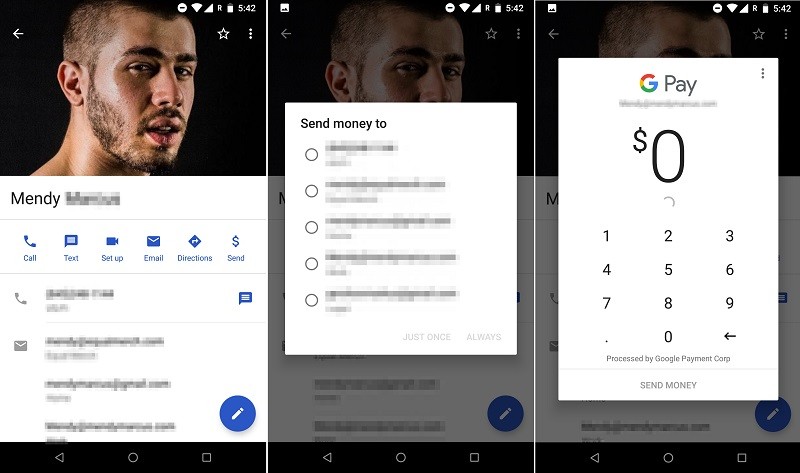 According to a report by Android Police, Google has added an option in the Google Contacts app that would allow its users to send money via Google Pay. Once you open a contact in the Contacts app, you will see a '$' sign amongst other options that will let you send money to that contact.
To send money, a user will have to tap on that '$' icon and enter the amount. However, while the option to send money has been added to Google Contacts app, the previously spotted 'Request' option isn't visible. Moreover, as is with majority of Google's tests, this one is also a server-side roll-out as AP's tipster, with the same version of the app, could only see it on his Nexus 6P but not the Pixel XL.
Well, this feature has been spotted in Canada, but chances are it must have been rolled out to users in the US as well as in other countries where Google Pay is available. If you are from India, you are out of luck as Google Pay isn't available in the country.
Having said that, just because this feature is being tested by Google doesn't mean it will indeed be rolled out to all the users in the future. Plans can always change.