Earlier last month, Mountain View based Internet search giant Google announced Google Pay – a unified payment service which is a combination of Android Pay and Google Wallet. Well, after more than a month from that announcement, Google has finally started rolling out Google Pay.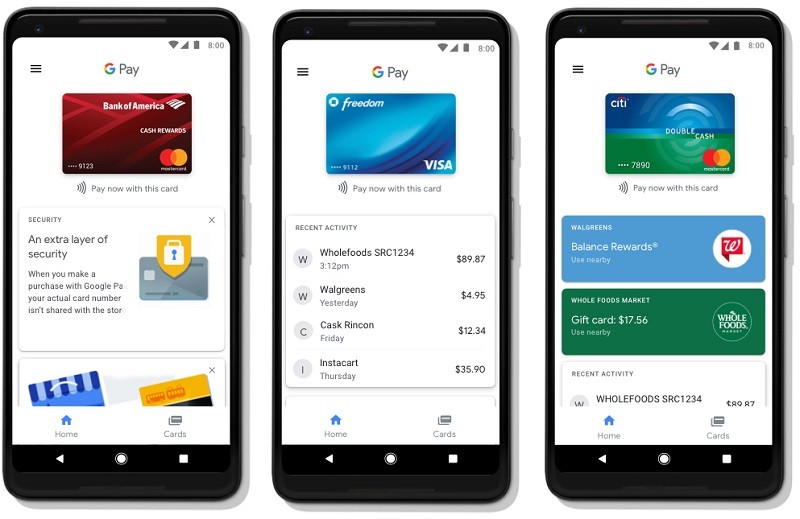 Google Pay is a payments service and will be replacing Android Pay that has been around for a couple of years now. With Google Pay, users can make quick payments from their smartphones. And, the payments aren't restricted to paying bills at a counter in a restaurant where you feasted on a delicious lasagna. But, with Google Pay, you can make payments right from within Google products as well like Google Assistant or Google Chrome.
That said, the Google Pay app's Home tab shows you all the information you need quickly – be it finding stores nearby, looking at your recent purchases or accessing your rewards. It's all there. Moreover, there's also a Cards tab where you can store you credit/debit cards, offers, your gift cards, and more.
Well, apart from all this, users in cities like Kiev, London and Portland can also use Google Pay for transiting around through public transport.
Having said that, those who are on Android Pay don't need to worry much about Google Pay replacing Android Pay as Android Pay will be rebranded automatically through a software update while retaining all your favorite features.
Speaking about Google Wallet, the company has said that it will now be called Google Pay Send until it's integrated into Google Pay. Lastly, those of you who live in the US or UK will be able to send and request money to each other through Google Pay in the coming months.
As is with some other Google products, Google Pay is currently unavailable in India, but that shouldn't be a surprise as Android Pay too wasn't available in the country. However, what you do get in India right now is the UPI-based mobile payments app Google Tez which recently got support for paying utility bills.