Mountain View-based Internet search giant Google has been in the news lately for all the wrong reasons. Google is reported to have developed a censored version of a search engine called "Dragonfly" for China which has resulted in the company drawing a lot of flak from media, employees and even human rights groups alike. Now, a latest report that has surfaced online states that this Dragonfly search engine links users' searches to their phone numbers.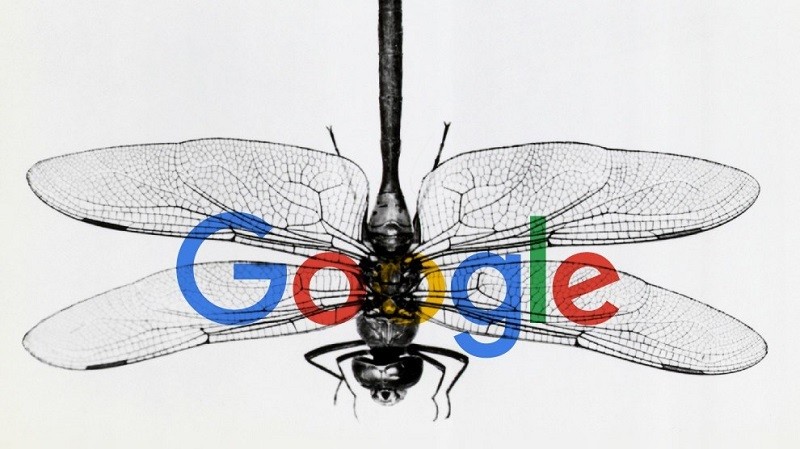 According to a report by The Intercept, this censored search engine called Dragonfly was designed for Android devices, and its search app on Android devices linked the users' search history to their phone numbers. Well, this is scary, as it ultimately means that the Chinese government would be able to track what individuals searched for. And, those users who search for information banned by the Chinese government pose a threat of being interrogated or detained by the Chinese government agencies. The Chinese government could also use this data from Dragonfly to target political activists and journalists in the country, which isn't anything new now.
The report also states that Dragonfly would remove content that contained information about "political dissidents, free speech, democracy, human rights, and peaceful protests". Furthermore, Google also compiled a blacklist that included terms like "human rights," "student protest," and "Nobel Prize" in Mandarin.
The Intercept reports that this search engine, Dragonfly, would be operated by Google in partnership with a company that's located in China. And, those who are a part of this would be able to update the terms in the blacklist.
That's not it, people familiar with this search engine have also revealed that it has been tailored to replace weather and air data with the information provided by an unnamed source in Beijing. This gives rise to concerns over the weather data provided to the Chinese citizens being manipulated by the Chinese government to show less amount of toxins and pollution in the air, which could potentially turn out to be lethal for the citizens.
There hasn't been any satisfactory answer from Google regarding this matter, and, there's a lot of discussion going on internally within the employees at Google over this censored search engine for China. In fact, some employees have even resigned from Google over lack of transparency within the organization and Google's lack of interest in addressing concerns over this search engine.