You all might be excited to get your hands on Snap Inc.'s (previously Snapchat) Spectacles because they come with a camera which you let you record a quick, short video with the first person POV and then share it with the world. Well, long before Snap's Spectacles became cool, geeks and enthusiasts used to drool over Google Glass, which unfortunately, was discontinued. However, the Google Glass has now made a comeback, and this time, it comes with some improvements.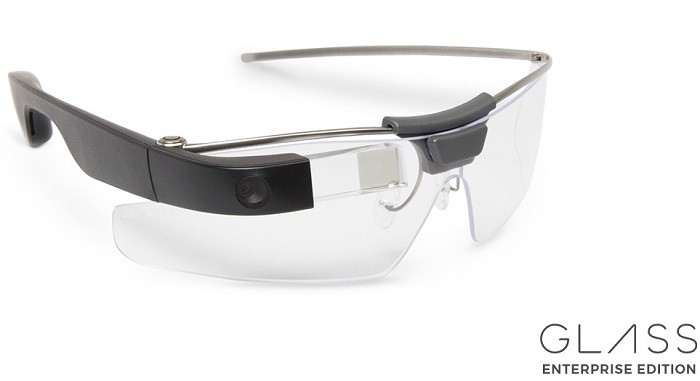 The Google Glass has returned as Enterprise Edition. As the name suggests, the Google Glass Enterprise Edition is aimed at enterprises and industries instead of being a consumer product. It's the second generation of Google Glass, and, comes with improvements like 8 MP camera (first-gen Google Glass came with 5 MP), extended battery life, faster processor as well as Wi-Fi. Besides, it also comes with a red colored light which turns on while you are recording a video.
Currently, the Google Glass Enterprise Edition is being used in logistics, healthcare and manufacturing industries by companies like DHL, Sutter Health and GE respectively. The Google Glass is being used by mechanics, workers and doctors daily, and, the companies are saying that using it has increased the efficiency and productivity of their employees.
"We first saw signs of Glass' potential for businesses in the Glass Explorer days. As we said when we graduated, we'd been seeing incredible developments with Glass in the workplace. Now the Glass product team is back at X, and we'll be collaborating with the Google Cloud team and our partners to help customers across a variety of business sectors make the most of Glass. Together, we're looking forward to seeing more businesses give their workers a way to work faster and in a more focused way, hands-free." said Jay Kothari, Project Lead – Glass, Google.
Well, even though this Enterprise Edition of Google Glass is being used by many right now, the scale is still small, but, Jay Kothari has said that they have hit full-on production with their customers and partners, hence, we expect to see the Google Glass Enterprise Edition being taken into use in more and more industries, ultimately making the workers and other employees faster and more productive as they will have all the information they need right in their line of sight, on the glass they are wearing.