A faster way for OEMs to provide updates for devices is to push their native apps on to the Play Store. That way, not only can you quickly update apps, you also wouldn't need to push a whole system update just for minor app updates. And you can uninstall any app you want.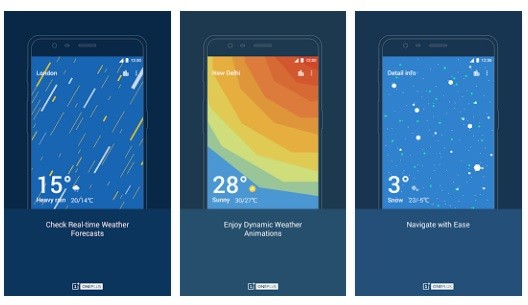 OnePlus acknowledged this and added its Weather app to the Google Play Store. The only catch here is that you need to be a OnePlus device owner to use the app. We would have loved OnePlus to make this app open for all devices. Like other OEMs ASUS and Samsung whose apps can be downloaded by anyone. Although, you won't miss much.
The app in itself is pretty simple, minimalistic and has features like weather alerts, social media sharing, and 15-day weather tracking. The app also has dynamic animations. OnePlus has tied up with AccuWeather to make sure you get the latest and most accurate data. Also, since it's been placed on the Play Store, OnePlus must have good things planned for it.
Download Link: OnePlus Weather for Android