Earlier this month, OnePlus rolled out OxygenOS Open Beta update 19 and 10 for OnePlus 3 and 3T respectively. Now, the company is rolling out OxygenOS Open Beta update 20 and 11 for both these smartphones.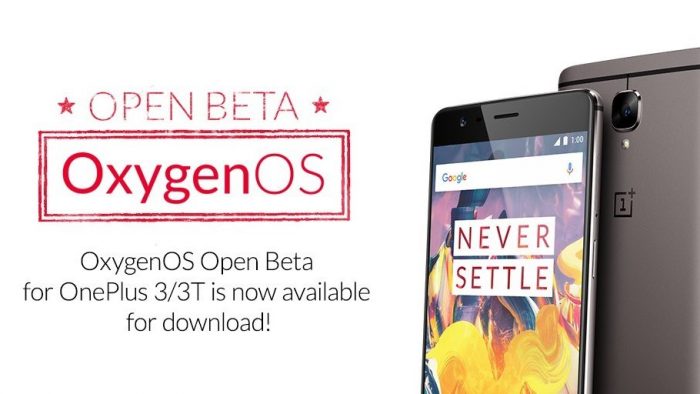 The Open Beta update 19 and 10 for OnePlus 3 and 3T came along with updated OnePlus Community app and OnePlus Launcher v2.1 along with some optimizations. Both these updates were based on Android 7.1.1 Nougat, and, similarly, the Open Beta update 20 and 11 are also based on the same version of Android.
Here's what the Open Beta update for the OnePlus 3 and 3T bring in:
Optimization:
Battery saver indication changed from orange status bar to a notification
Optimized calculation method for data usage statistics, tracking is now more accurate.
Optimized expanded screenshot, now supports capture while gifs and videos are playing (experimental).
Visual effects improvements for Weather widget
Bug Fixes:
Resolved various 3rd party app crashes
Fixed Bluetooth device battery status wrongly displayed for non-supported devices
Fixed Weather occasionally not being able to retrieve forecast data
As you can see, the expanded screenshots will now work even when GIFs or videos are playing. However, this is still in beta so chances are that it may not work properly. Moreover, whenever the battery saver is turned on, we are constantly being reminded about it because of the orange status bar which I personally think is very annoying, hence, the battery saver indicator will now appear in the notification bar.
As always, the update is only rolled out over-the-air to those who have already flashed an Open Beta build on their device. If you are on stable build, you won't be getting this update. However, if you want to give this beta build a try, you flash it manually on your OnePlus 3/3T. You can head on to the links below for installation instructions and to download the files.
Download Links: OxygenOS Open Beta 20 for OnePlus 3 | OxygenOS Open Beta 11 for OnePlus 3T