Aadhaar card holders can now keep their Aadhaar details just two taps away in their smartphone. No more need to carry your card everywhere. The mAadhar app has now been launched for Android. It will be downloadable for versions of Android starting from 3.0.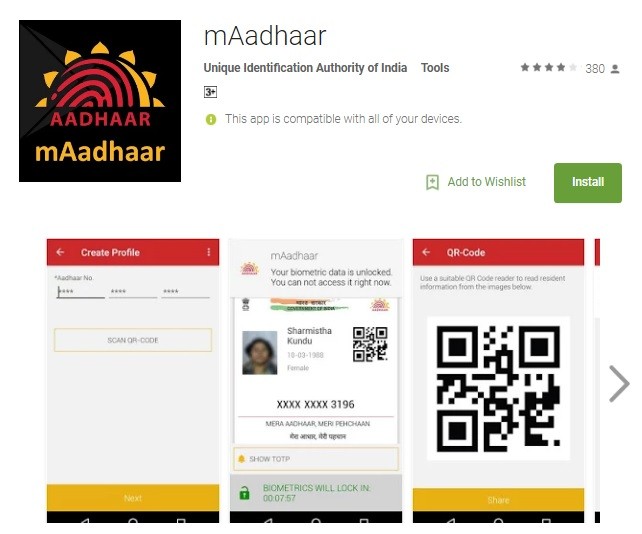 If your smartphone supports fingerprint, you can also add that as security login. If it doesn't have, users can log in through a password and 12-digit Aadhaar number. The setup will require SMS verification after which it will be enabled. If you don't like SMS registration than you can use "TOTP generation" (Time-based One-Time Password) method.
Consequently, only the user will be able to unlock the app until the PIN unlock is disabled. Also, the app shows details like the user's photo, name, date of birth, gender and address. It is linked with the user's Aadhar number. Profiles can be updated after passing OTP verification.
Download Link: mAadhaar app for Android