Google Keyboard update rolling out, brings spoken emoji, new languages support and more
Google is now rolling out a brand new update to its Keyboard and although it's not the Material Design packing Android L keyboard, it's a good enough update with some pretty cool features.
The new update brings support for 5 new languages including Indian English, Basque, Galician, Swiss Italian and Latin American Spanish. A new change is that the voice input in the keyboard has now been moved to the right of the bar where suggestions show up. Previously, the voice input button was placed near the space bar.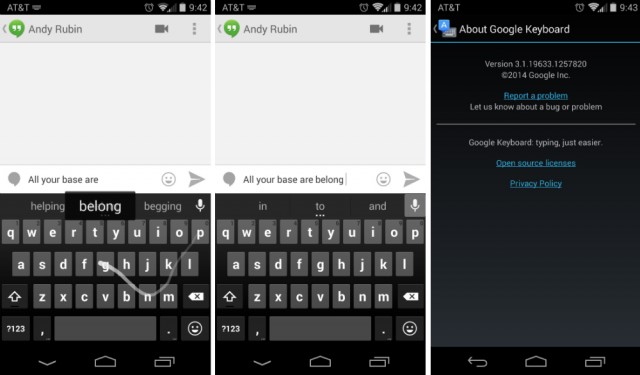 One major feature that the update brings is the spoken emoji. Now, you can speak commands for emojis like "smiley face", "sad face", "tongue face" for :), :( and :P respectively. While the new spoken emojis are said to be not working for now, they should start working when Google officially finishes rolling out the new update.
The new update is rolling out gradually but if you are one of the impatient ones, you can grab the apk file from the source link below and get the latest Google Keyboard on your device.