It seems the Google-LG duo is back again. Google partnered with LG to manufacture several Nexus smartphones. Well, now this Mountain View based search engine giant has partnered with LG again, this time to bring us the smartwatches running Android Wear 2.0.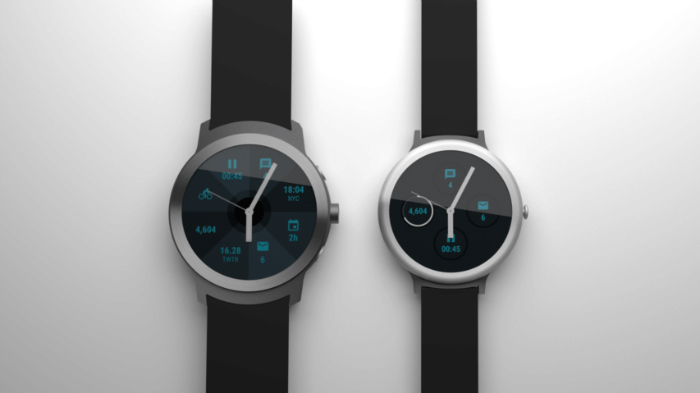 Yesterday we told you that Google is expected to release Android Wear 2.0 on February 9. That information was shared by Evan Blass. Well now he has information that Google will be unveiling two Android Wear 2.0 powered smartwatches which are built by LG on the same day alongside the launch of Android Wear 2.0. These smartwatches are called LG Watch Sport and LG Watch Style.
Both these smartwatches will be available in the US right from the next day, however, they will be availed in other markets in February and March. LG will also be showcasing these smartwatches at its booth in MWC which starts on February 27.
Evan Blass has confirmed that these smartwatches will look something like the renders we have shown in the image above. These renders were generated by Android Police last year and closely depict the design of the final product that will be sold in the market.
Like the Apple Watch, these LG built smartwatches are said to come with digital crown button that would let you navigate across the smartwatch. Speaking of Apple, these Android Wear 2.0 smartwatches will also be compatible with iOS.
Expected specifications of LG built smartwatches:
[table id=77 responsive=flip /]
The specifications of both the LG smartwatches are shared by Evan Blass, and, as you can see, the Watch Sport is the flagship smartwatch whereas the Watch Style is more of a toned down version. While the Watch Sport is more powerful than the Watch Style in terms of specs, it is bulkier and thicker as well.
Also, it's surprising to see that Google and LG haven't included NFC in the Watch Style, given the fact that it's an important component to make payment via Android Pay. Well, having said that, there's no official word on Android Wear 2.0 and both these smartwatches from Google yet, hence, there's always a chance of seeing something different from what we are seeing now at the time of launch.