Over an hour ago, we told you that Google is all set to launch its Google Home and Google Home Mini smart speakers in India this month. However, apart from bringing in its smart speakers in India, Google is said to bring in a mid-range Pixel smartphone in the country in the coming months.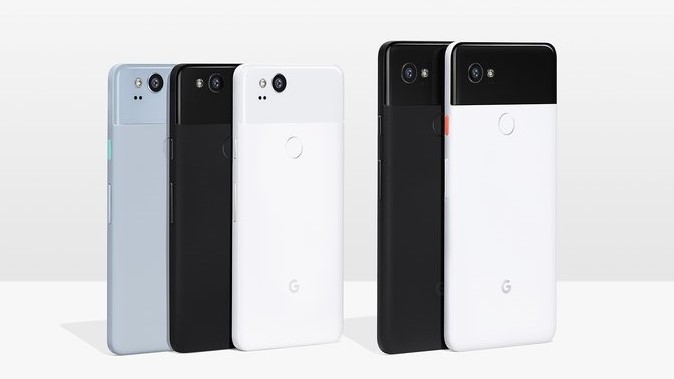 According to a report by Economic Times, Google is working on a mid-range Pixel smartphone that it plans to launch in markets like India. As this will be a mid-range smartphone, it is mostly likely to be powered by Snapdragon 6xx series chip instead of the flagship Snapdragon 8xx chip that powers the first and second-gen Pixel smartphones.
Moreover, while the Pixel 2 and Pixel 2 XL are currently priced at ₹61,000 and ₹73,000 respectively, the mid-range Pixel should be priced lower. Probably somewhere in the range of what the Nexus smartphones used to be priced in the country.
That said, the report by ET also states that Google plans to launch this mid-range smartphone in India around July or August. Moreover, this Internet search giant also plans to expand its offline retail presence in the country while also going all-guns-blazing on the marketing front to build its brand akin to Apple and Samsung.
"Their hardware distributor Redington will expand brick-and-mortar distribution reach. Google will also do in-store branding and signage in selected stores, and set up exclusive zones with specially designed fixtures like Apple." ET quoted a person familiar with the matter.
Apart from this, Google is also reported to launch other products in India like Pixelbook and intelligent home automation products under the Nest brand. Moreover, like we said earlier, Google has already confirmed that it's launching the Google Home and Google Home Mini smart speakers in India at a reported price of ₹9999 and ₹4499 respectively.
"Google is excited about expansion of the consumer products business in India with the advent of cheap 4G internet led by Reliance Jio and other operators which it says will help to realise maximum potential of these products" ET quoted a leading retailer who participated in a trade meet regarding Google's expansion plans.
We expect to hear more on this in the coming months.