Google might have accidentally revealed the Nexus 9 render
There have been a lot of rumours which conjointly point towards a Nexus 9 tablet built by HTC. Now Google might accidently revealed the renders of the device.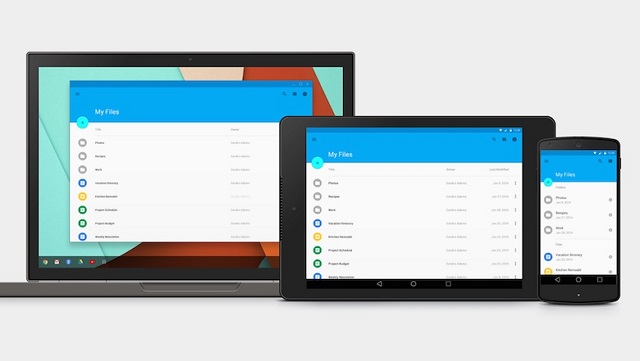 According to sources, Google might have accidentally revealed the Nexus 9 tablet at the I/O conference while showcasing the Android L. of the three devices, the tablet seems to be slightly bigger than the regular 7 inchers. This has resulted in suggestions that this could indeed be the upcoming Nexus 9 tablet.
Sources claim that the Nexus 9 tablet would be built by HTC and is apparently codenamed as the HTC Volantis. The tablet is expected to feature an 8.9 inch display with the NVidia Tegra K1 processor. While there initially were rumours that the Nexus line has been terminated, assurance from people from Google that the Nexus range would continue, give us hope that we could see this tablet soon.