Motion Stills was a GIF camera app that was introduced by Google on iOS last year. The app lets you shoot short video clips and make GIFs out of them. It has image stabilization built-in to the app. So, users don't need to do any extra tinkering. Just snap and share. The app also featured in the best of 2016 apps by The Verge. Right from the start, an Android version was demanded by the community but Google has responded just after one year. Motion Stills is now available for Android 5.1 and up.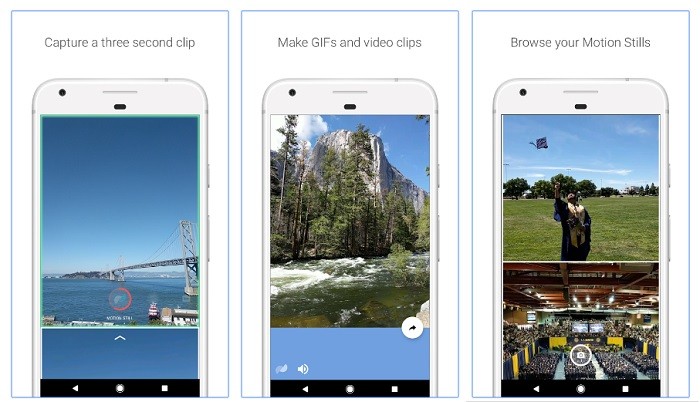 With the app, making GIFs is effortless with just one tap. All the heavy lifting is done by the stabilization software to make the footage smooth. And it happens on-the-go. The default mode captures 3-second long clips. Motion Stills has another fast-forward mode akin to Microsoft's Hyperlapse. It allows clips of up to 1 minute. Here, playback speed can be controlled from 1x to 8x.
For Android, Google redesigned the iOS video processing system. Basically, it does the stabilization instantaneously, so when you are finished, all you got to do is swipe up. See the recording and share. Users can share original video or GIFs.
The app is still in the experimental stage, but it will work on all Android tablets and phones having version 5.1 or higher.
Download Link: Motion Stills for Android l Motion Stills for iOS