We really loved the new Google Now feature on Android 4.1 Jelly Bean that was shown off at the Google I/O 2012.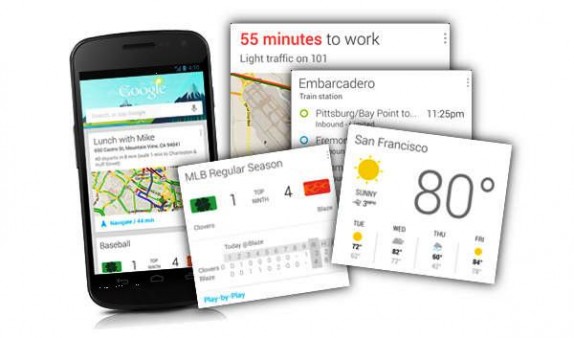 If you don't remember the application uses search history and location history to figure out what information the user needs. Like what are the weather conditions around the area that the user lives, and how it could affect his travel time to reach a certain destination.

While the app was only meant to be for Jelly Bean devices, our faithful companions at XDA-Developers, have cracked a way to get the app onto your Ice Cream Sandwich running devices. Of course, you need a rooted device, and a little bit of trickery should get you the app in a jiffy.
The app runs nicely and seems to be working pretty good. We tried the app and as you can see from the screens below, we searched for weather and it gave us the weather of the place we are at, similarly it gave us food and mall suggestions.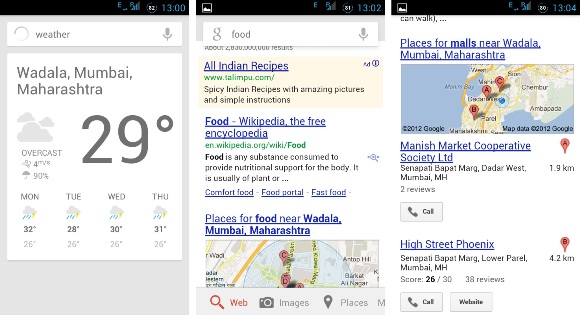 Try it and let us know how you like the new advanced Google Now search.