Yesterday, at an event held in San Francisco, Google unveiled quite a lot of products while also taking the wraps off its second generation Pixel smartphones – Pixel 2 and Pixel 2 XL – which were the stars of the show. Both these smartphones are already available for pre-orders in the US, however, they will go on sale in India in November.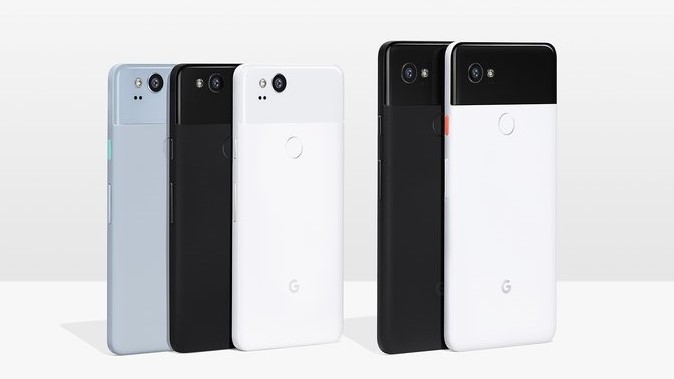 As compared to last year, the base storage on this year's Pixel smartphones has been bumped up from 32 GB to 64 GB. Both these smartphones are also offered in 128 GB storage option. However, none of these smartphones have an option to expand the storage via microSD card.
[table id=116 responsive=flip/]
That said, the Pixel 2 will go on sale in India from November 1, whereas, the Pixel 2 XL will be available later on from November 15. Speaking of the price, the Pixel 2 64 GB variant is priced at ₹61,000 whereas the 128 GB storage variant is priced at ₹70,000. On the other hand, the Pixel 2 XL 64 GB and 128 GB variants are priced at ₹73,000 and ₹82,000 respectively.
In terms of innards, both the smartphones are powered by Snapdragon 835 SoC and are laced with 4 GB RAM. They run Android 8.0 Oreo out of the box, and, come with unlimited original quality online storage for photos and videos. This year, the Pixel smartphones come with IP67 dust and water resistance, however, Google has ditched the 3.5 mm headphone jack which means you will have to rely on the USB Type-C port to listen to music.
Speaking of photography, both the Pixel smartphones come with a 12.2 MP camera at the back and an 8 MP camera on the front. Both capable of taking photos with Bokeh Effect. Having said that, the only difference between both these smartphones is that the smaller Pixel 2 sports a 5-inch Full-HD display and ships with a 2700 mAh battery, whereas, the larger Pixel 2 XL boasts a 6-inch QHD+ display with 18:9 aspect ratio that's kept on by a 3520 mAh battery.
So, are you going to buy either of these Pixel smartphones? Or would you rather go for the iPhone 8, iPhone 8 Plus or the iPhone X? Let us know in the comments below.