The second-gen Google Pixel smartphones – Pixel 2 and Pixel 2 XL – which were announced earlier this month, have garnered a lot of bad press lately because of multiple issues that these smartphones are having, especially with the display. While Google already announced that it's investigating the issue, the company has now proved its commitment towards it customers by extending the warranty on both the second-gen Pixel smartphones.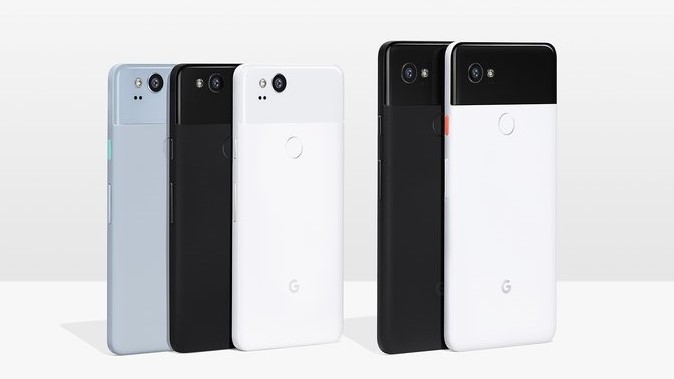 Google has announced that both the Pixel 2 and Pixel 2 XL will come with two-year worldwide warranty. This not only applies to Pixel smartphones that will be purchased now onwards, but, also to the ones the have been already purchased by customers from the Google Store or any other authorized retailer.
As far as the Preferred Care warranty is concerned, a community manager said "The length of the preferred care program remains the same. If you have a mechanical breakdown issue in the second year, you will no longer have to pay a deductible. Accidental damage is still subject to a deductible. If you bought Preferred Care and want a refund you can get a full refund on your purchase of preferred care for up to 30 days, or a pro-rated refund anytime after that."
Speaking about the display issue on the Pixel smartphones, Mario Queiroz, VP of Product Management, Google Hardware, said "we put all of our products through extensive quality assurance before launch and in the manufacturing of every unit. Thorough testing of the Pixel 2 XL display shows that its decay characteristics are similar to OLED panels used in comparable products. Our current investigation of burn-in, which started as soon as we received the first user report on October 22, confirms that the differential aging is in line with that of other premium smartphones and should not affect the normal, day-to-day user experience of the Pixel 2 XL. Regardless, we use software to safeguard the user experience and maximize the life of the OLED display, and we'll make ongoing software updates to optimize further."
Looking at all this, it seems that even after paying a premium, customers can't expect a smartphone that's devoid of any major issue. Last year, it was the Galaxy Note7 that had battery defects. Then in June this year, we saw the jelly scrolling issue on the OnePlus 5 which had no fix, and now these Pixels.
Of course, there's no doubt that Google will fix what can be fixed by pushing a software update, but, a bit more thorough Quality Assurance of the display panel by both Google and LG would have been appreciated.