Google keeps testing different UI and features on its Play Store, sometimes they are very useful, sometimes they aren't. Well now, Google is showing the size of apps to the users in Play Store on home screen.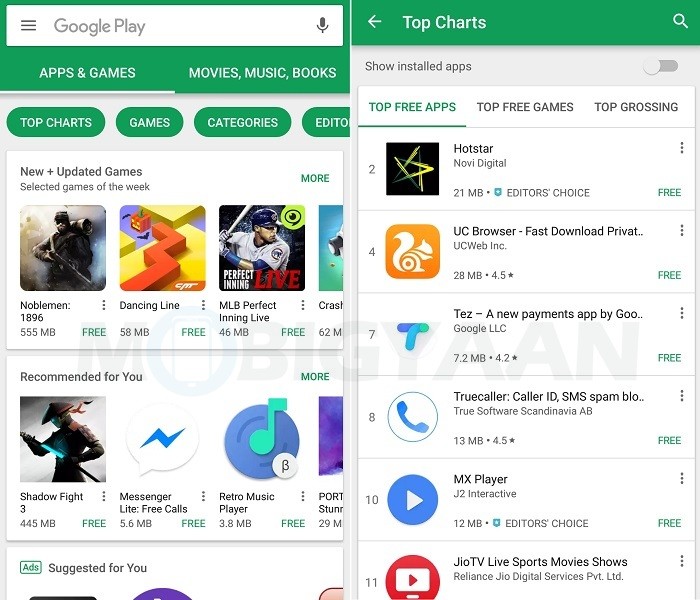 On Play Store's home screen, Google is now the size of the apps and games to the left side below app the icon. The app size is also being shown in the Top Charts section. Moreover, it's also being shown right below the app/game name when you open its listing.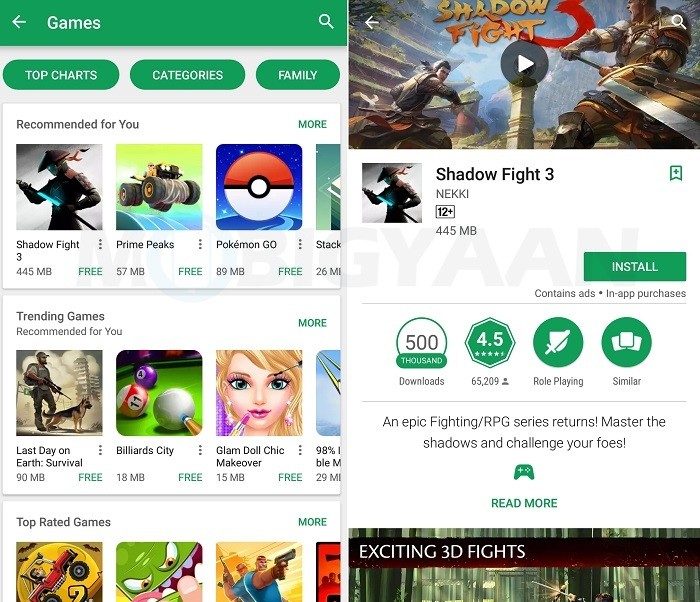 At the time of writing this, this feature is only being rolled out to Indian users. We can see it on all our devices. In case you are wondering why Google rolled out something like this, then let us tell you that Internet connectivity is still not reliable in India. Even with the mobile data getting cheap and telecom operators offering 1 GB data per day, there would be many users who would be having limited data at their disposal.
By showing the size of an app on the home screen and also at the top of its listing, Google makes it easier for such users to know how large an app or a game is, so that they can decide whether to download it or not.
Like we already said, for now, this is only available to Indian users. However, we wouldn't be surprised if Google rolls out this feature in other developing countries.
We think this is certainly a useful feature as users can quickly see the size of an app or a game and decide whether to download it or not based on the data available to them. What do you think? Is this going to be useful to the users? Do sound off in the comments down below.