Google is now rolling out a new Play Store update and it brings some new features along with UI changes. The new updated Play Store has the version number 4.8.19 and the update is rolling out gradually, so it might take some time to reach every region.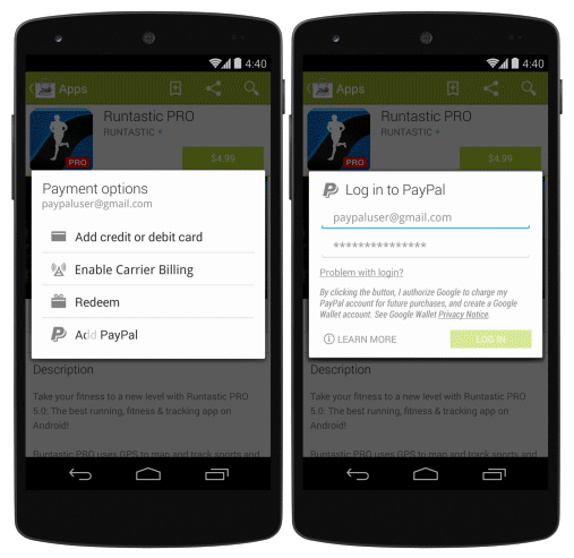 Google Play Store now gets updated payment support. It now supports PayPal and you can now pay for apps, books, movies and games through your PayPal account. Even in-app purchases can be made now through PayPal. Currently, the feature will be available in twelve countries: U.S., Germany and Canada, as well as Austria, Belgium, Finland, France, Ireland, Italy, Netherlands, Spain and the United Kingdom. We hope it comes to India soon.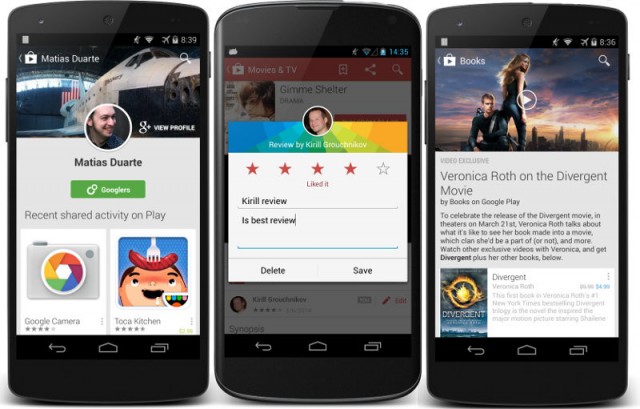 Google has also expanded carrier billing to more countries and it's now available in 24 countries. Google is also adding 13 more countries for developer support and currency. The new UI changes include transparency of the action bar to show more content, a new interface for posting your reviews and rating apps, an improved permission list and more.
The update is rolling out globally, so we'll suggest you to be patient and wait for the update. If you are one of the impatient ones, you can download the apk file of the new Play Store from here