Google Play turns 5, shares lists of top apps, games and more
The Google Play, that you and me use to download various content from on our Android devices, has completed five years now. The Google Play was first launched on 6th March 2012, and back then, it was known as Android Market. Well, it has come a long way now with many improvements and features being incorporated into it.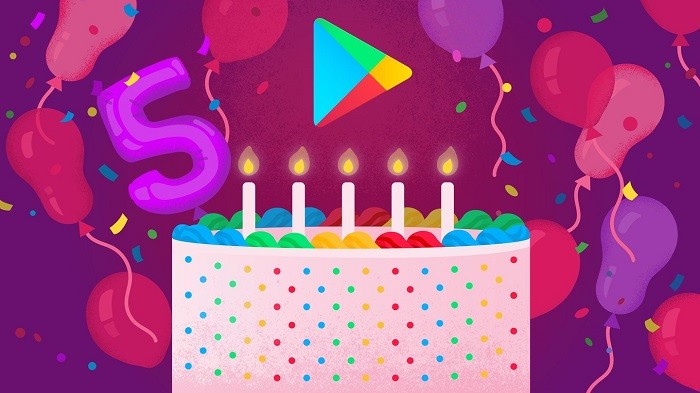 In these past five years, Android users have been offered 40 million songs, 5 million books, and of course, millions of apps through Google Play. Besides, the user base is no small either. Google Play is currently available in 190 countries clocking over 1 Billion active users.
"Whether you have a phone, tablet, Chromebook or Watch, your device can become anything and take you anywhere, with a world of things to watch, read, play and do. Google Play brings your devices to life by delivering great content to people all around the world. In fact, the Google Play Store and Android apps are now available on in more places than ever before including Chromebooks, Android Wear devices and Daydream, Google's Virtual Reality platform. And this is just the beginning." said Sameer Samat, Vice President, Google Play.
On account of the 5th birthday, Google has shared a list of top content on Google Play which includes apps, games and more based on the data collected from the US market. Check it out below.
Top Installed Games
Top Installed Apps
Download only. Does not include pre-installed apps on Android devices.
Top Selling Songs
Top Selling Albums
Top Selling Movies
Top Selling Books
Did your favorite game, app, song, album, movie or book made it to this list?