Last week, Google updated its Search by introducing a new feature. Now whenever a user searches about a celebrity from mobile, he would get his query answered directly from that celebrity in the form a selfie-style video – provided the query is something which has been searched by many. Now, Google has introduced 'Posts on Google' in India which brings in content directly from the source in the search results.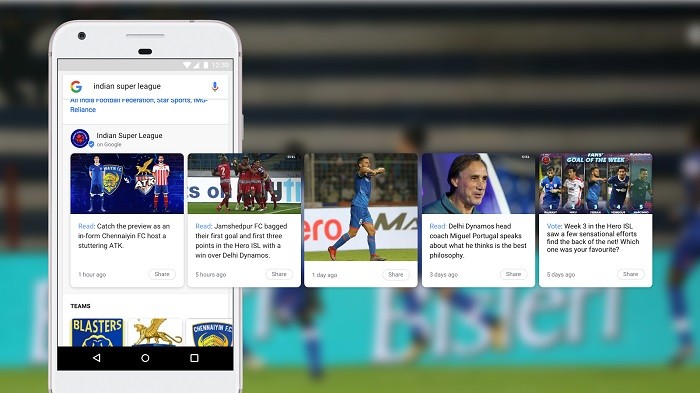 With 'Posts on Google', searchers can get timely updates directly from verified users in search results. This feature is not only restricted to famous people and celebrities, but also includes verified organizations and even places.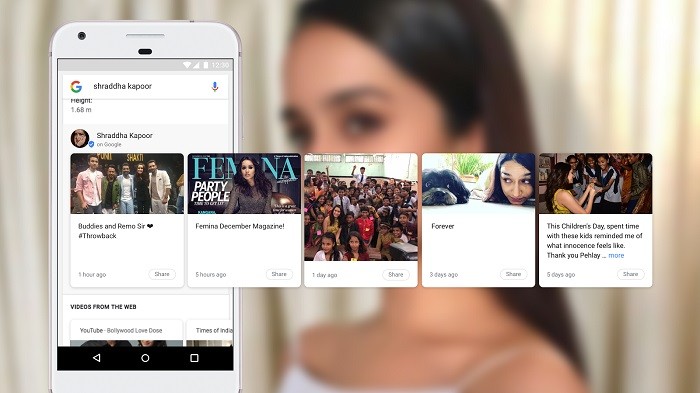 If you have searched for a celebrity or an organization or a movie or a TV show, you will see verified updates directly from them in the collection of cards in search result – which is also known as Knowledge Panel.
Moreover, users will now also see images, videos, GIFs, events and polls posted directly by the organization or a person they are searching for.
"Posting on Google is a new way to share relevant, fresh content with the people who are searching for you. Use images, videos and even animated GIFs to engage your audience, and add inline links to drive traffic to specific content. This enhanced format allows searchers to hear directly from the primary source — you — and complements existing results from across the web." wrote Google on its website.
"To get started, do a Google search for the name you want to claim, click on the little sentence under the Knowledge Panel asking if you manage the online presence, and follow the instructions. It usually just takes a minute or two, and once verified you can start posting immediately." Google further added.
If you are someone who has a presence in Search in entertainment, sports and culture, you can get yourself verified and  start posting to deliver updates to your fans directly through Google search.