A few days ago, some users were seeing a toggle button in the Top Charts section which allowed them to show/hide the installed apps from the top charts. Now, it seems Google has finally started rolling out this toggle button to more users.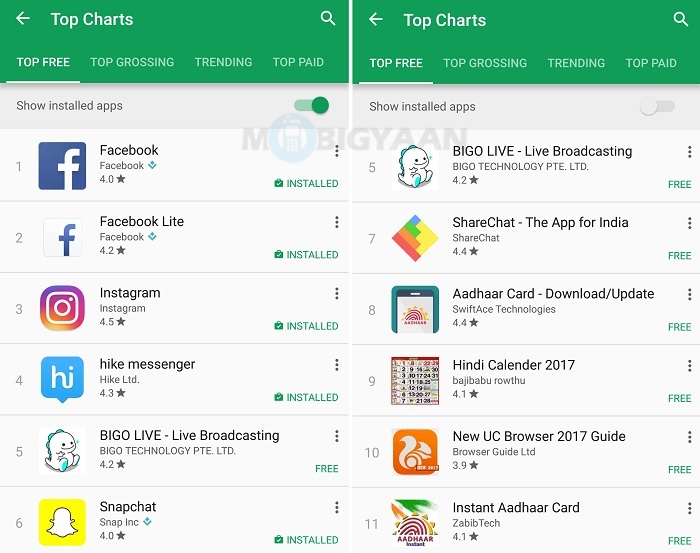 This toggle button shows up in the Top Charts section across all the categories in the Play Store. The toggle button is turned off by default, however, as soon as you turn it on, you will see the apps in Top Charts which have been installed by you.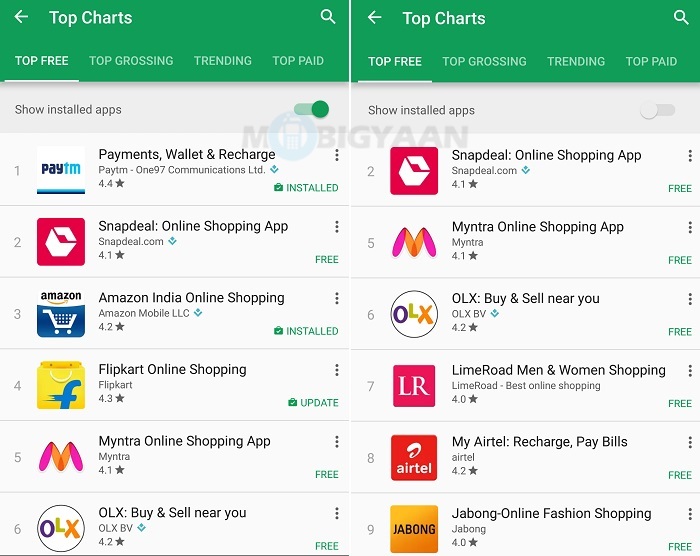 Well, this feature isn't something to be much excited about, however, it can be useful for those users who don't like to come across the apps which have already been installed on their device. Maybe in some way, it would also be beneficial to those developers whose apps are ranked lower in the charts as the top apps which are already installed by the users won't appear in the list.
Having said that, we leave it to you to decide how useful this toggle button will turn out to be. Do let us know what you think in the comments below.