We all had been waiting for the roll out of Android 7.0 Nougat and the unveiling of upcoming Nexus smartphones. While Google rolled out Android 7.0 Nougat on August 22, we are yet to see this year's Nexus smartphones. However, there are chances that we won't be seeing any Nexus smartphones as Google is said to have dropped the Nexus branding. With that said, the two new Nexus smartphones that were supposed to be launched this year will now be called Pixel and Pixel XL.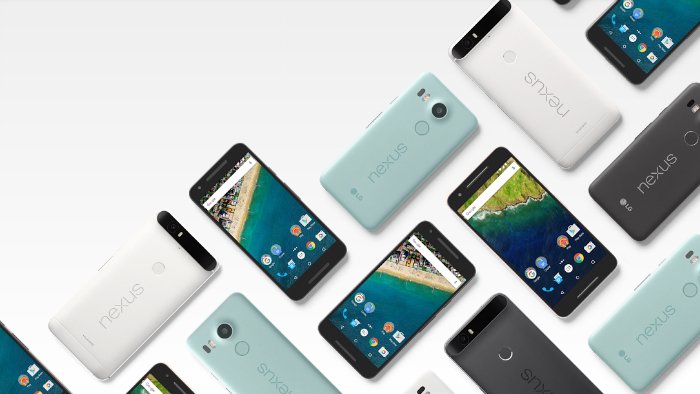 Until now, we heard a lot about the HTC built Nexus smartphones which were codenamed Nexus Sailfish and Nexus Marlin. We also have a fair idea of how these phones will possibly look like. However, according to the information received by Android Police from multiple independent sources, the phones which everyone was calling Nexus Sailfish and Nexus Marlin won't sport a Nexus moniker.
The Nexus Sailfish will now be called Pixel whereas Nexus Marlin will be called Pixel XL. Android Police is very much confident about the information that has been passed down to them by their sources as they are highly reliable and have been accurate in the past.
The Nexus Marlin being called Pixel XL makes sense as it is bigger than Nexus Sailfish (now Pixel). According to the leaked specs, both Pixel devices will pack similar hardware under the hood with the only difference in them being the difference in display size, display resolution and the size of battery. The Pixel will sport a 5-inch Full-HD display backed by a 2770 mAh battery, whereas, the Pixel XL will come with a 5.5-inch Quad-HD display and 3450 mAh battery.
One of Android Police's sources also claims that Google will market the Pixel and Pixel XL smartphones as built by Google. Well, these phones might still be built by HTC but won't have any HTC logo on them. Back in June this year, there was a report by The Telegraph which said that Google will release an Android smartphone this year developed in-house, but, we haven't heard much about that later. So yes, it's very certain that Pixel and Pixel XL smartphones will be manufactured by HTC but won't carry any HTC branding on them. There might just be a "G" logo representing Google.
Having said all that, Google is expected to announce these Pixel phones on 4th of October along with Google Home, Daydream VR viewer and a new Chromecast that will support 4K. Well, if the said date is true, it's still more than a month away so we are pretty sure to come across some more information regarding the upcoming Nexus phones. We mean the Pixel phones.