When it comes to mobile payments in India, some of the names that first come to our mind are Paytm, Google Tez and WhatsApp Payments. Paytm has been around in the market for a long time now and has become popular since demonetization in India in 2016. However, Google and WhatsApp too have jumped on this mobile payments bandwagon in India with Google Tez and WhatsApp Payments respectively. Well, in a bid to rival Paytm and WhatsApp Payments, Google is rolling out chat option in Tez.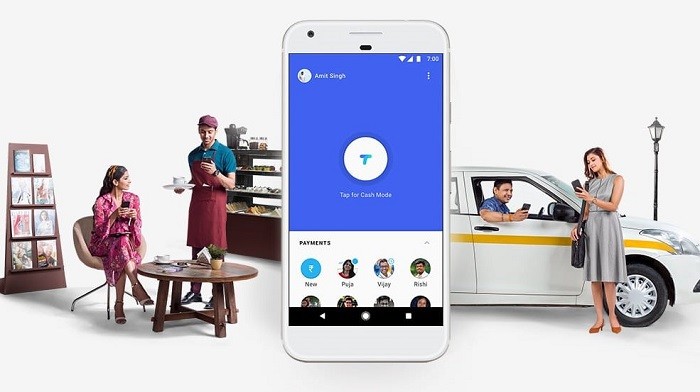 Paytm back in November last year introduced Paytm Inbox to let its users chat with each other apart from sending and requesting money. Then in February this year, WhatsApp started rolling out its UPI-based WhatsApp Payments feature that allows WhatsApp users to send money from inside the chat just like they send photos and videos.
So as you can see, Paytm and WhatsApp, both of which who have millions of users in the country, have chat and payment features up their sleeve. Hence, to take on both Paytm and WhatsApp, Google is also reportedly rolling out the chat feature in its India-exclusive mobile payments app Tez, which like WhatsApp Payments, is based on UPI (Unified Payments Interface).
"We've added a feature to Tez that allows you to send simple messages back and forth to your contacts about the payments you make," said a Google spokesperson.
This chat feature is slowly rolling out to the users in India, hence, you may not be able to immediately see it inside the app even if you are on the latest version, but, you should get it within a week or so.
Payment apps are introducing chat options. Chat apps are introducing payment options.
Google has been betting big with its Tez app in India and also added support for payment of utility bills last month. While WhatsApp Payments is already available to several users in the country, it's yet to be launched officially. Hence, it would be interesting to see how things unfold once WhatsApp Payments goes live for everyone and who ultimately gets a bigger share in this mobile payments space.
We personally like Google Tez and WhatsApp Payments more than Paytm due to their ability to transfer money directly to bank accounts. What about you?
Download Link: Google Tez for Android | Google Tez for iOS