If you are a smartphone user, we are pretty much sure that you have, at least once, experienced what it feels like when apps are guzzling down your mobile data. We all have been there, at least once, and, this can be a huge problem for those who live in countries where mobile data is very much expensive. Well, Google aims to fix this with its app by giving you more control over which apps can use your mobile data.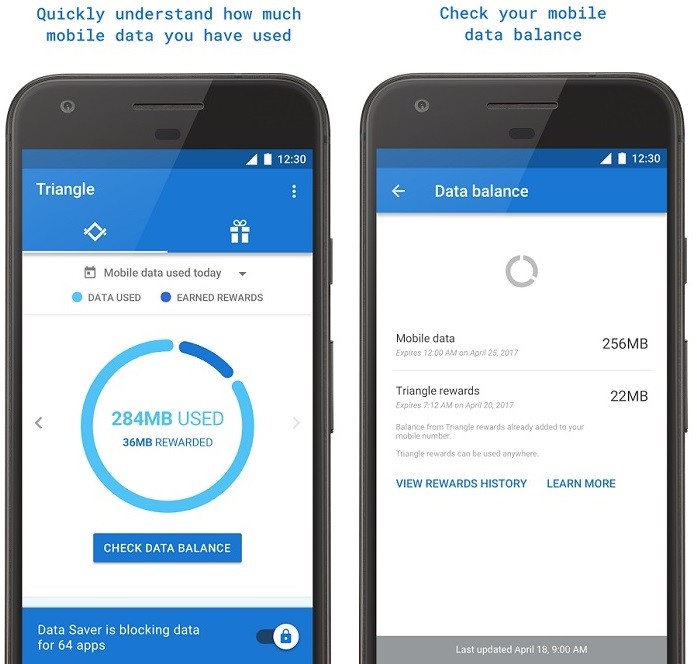 Enter Google Triangle. It's an experimental app from Mountain View based search giant which offers you granular control over the usage of mobile data by apps installed in your smartphone. With this app, you can decide which apps can consume mobile data and which ones cannot. Something similar to the granular app permissions that we have on Android Marshmallow and Nougat which let you set permissions like accessing location, storage, etc.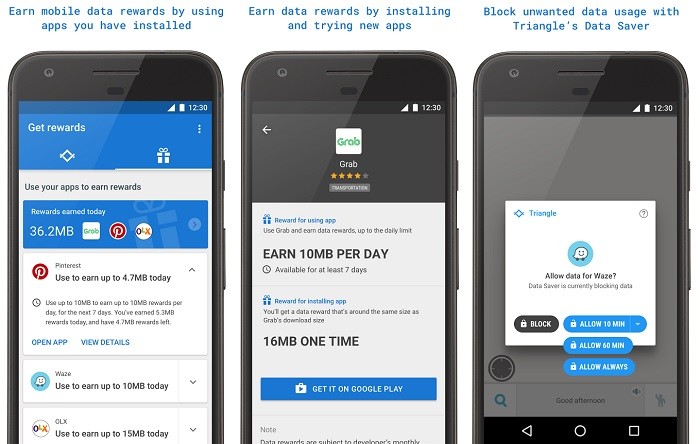 With Google Triangle, you can also decide whether an app can consume mobile data temporarily for 10 minutes or for an hour. This app is currently being tested in Philippines  and a Google representative said that they have "nothing further to announce at this time".
Having said that, users in Philippines on carriers like Globe and Smart can check their prepaid data usage from within the app. Besides, they can also download new apps without worrying about exhausting their mobile data, and, can also use the existing apps more to get rewarded. Of course, the rewards won't be monetary, but in the form of mobile data.
If you live in Philippines, you can download this app from the Play Store. Also, for now, there's no word from Google regarding Triangle's availability outside Philippines, but if it does make its way out, we assume it would only be in the emerging markets and not the developed countries.
Download Link: Google Triangle