Google will start recommending users of SMS 2-step verification to opt in to prompt. From July 17, when these users will sign-in they will be invited to try the prompt feature. But it will be on the user's volition to opt-out.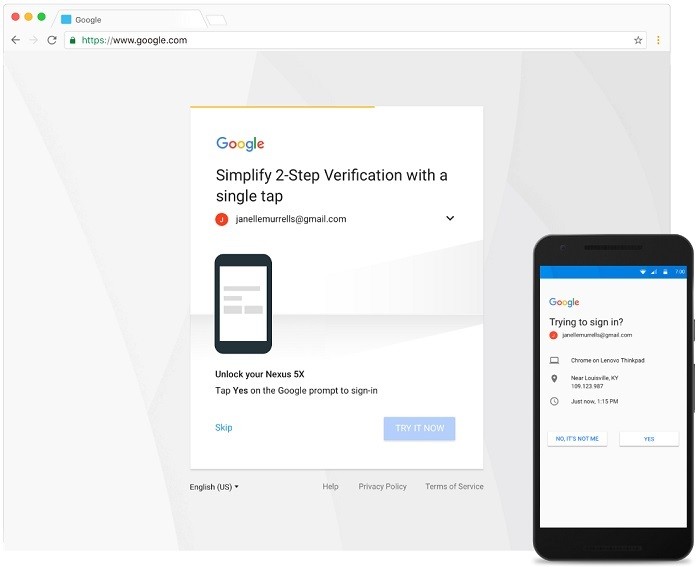 For those unaware, Prompt is a feature introduced in February 2017 that enables easier authentication then SMS verification. After enabling the feature, 2-SV users are shown real time prompts on their device as to who is signing in and whether you want to give them access or not. The prompt also shows details of location and device that are signing in. One caveat to this is you must be online to be able to use the feature. While SMS does not need that. Also, security keys feature gets disabled once you use 2-SV. Also, iOS users need the Google search app to use the feature.
But Google thinks SMS text messages are prone to phishing, hence using prompt will ensure authentication on an encrypted connection.