Corning, the makers of the strong Gorilla Glass have announced their quarterly results and the company has said that the Gorilla Glass sales specifically brought in $363 million, which is up by 21% over last year.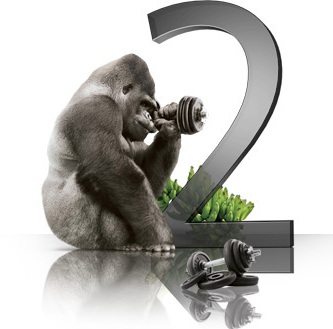 Now that is not really the point. The real number is that Gorilla Glass is now on over 1 billion devices which include various

smartphones

and tablets.

James B. Flaws, Corning vice chairman & CFO, said

Gorilla Glass, now available on more than one billion consumer electronics devices around the world, has been a resounding success for Corning, and we continue to bring other new technologies to market. We are excited about the development of Corning Willow Glass, an ultra-slim flexible glass that we believe could revolutionize the shape and form of next-generation consumer electronics technologies.
 
We do know how strong and scratch resistant the Gorilla Glass and Gorilla Glass 2 really is, when the company demonstrated the strength of the glass at CES 2012.
 
You can catch the video below, courtesy MobileSyrup and see why the Gorilla Glass has reached over a billion devices.