Till date, we have zillions of leaks related to the upcoming LG Nexus 4

smartphone

that, when Google takes the centre stage on October 29th we will have nothing much to get excited and only have to wait for the official confirmations.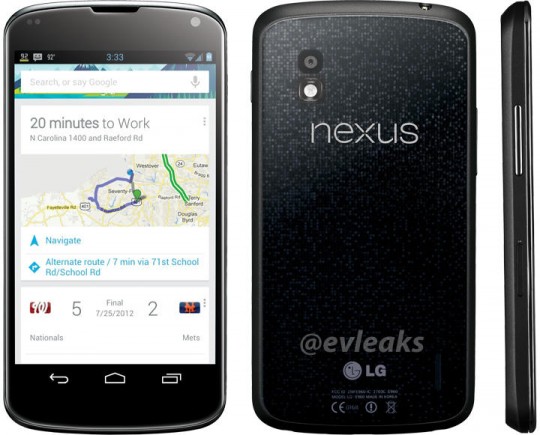 And in the series of leaks, there's another addition of an alleged official Press shot of the LG Nexus 4 which has been dropped on Twitter by user @Evleaks.
Well, going by the track record, @Evleaks has been very consistent with the

leaks

of images and specifications but when we go by the leaked image you are seeing above, there are a few questions that are arising, especially after the fake Sony Nexus X leak.
 
First, the screen on the render is not as clear as it normally does on a press shot and truly feels like a fake. Then, in all the leaks related to the LG Nexus 4, we have always seen the 'with Google' on the back of the device which, here has been replaced with the 'nexus' logo.
 

Zoom in and see the logo with some curious eyes and you'll find that it also looks faked. So overall the image for now cannot be trusted but then we really hope that @evleaks is not proved wrong for the first time.