To further push the Digital India initiatives, the government has now requested local handset makers to come up with smartphones costing less than Rs. 2000.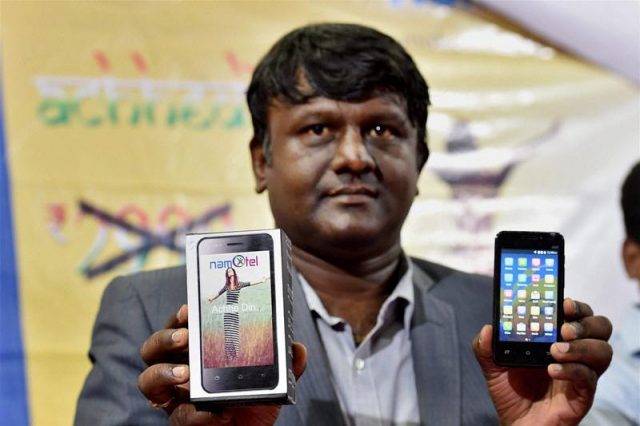 At a meeting held by Niti Aayog, the government has asked Indian-origin smartphones manufacturers to build low-cost phones that can take digital transactions to the masses. The approached companies include Micromax, Intex, Lava and Karbonn. Surprisingly, Chinese manufacturers weren't given due consideration for the initiative.
Sources who were part of the discussion said the government is expecting the handset makers to pump in 20-25 million low-cost handsets into the market to help the digital transactions to grow faster. Surprisingly, the government has currently ruled out any subsidy for the initiative and has instead asked companies to come up with solutions to bring down the cost of the phone.
Speaking about the discussions, a senior industry executive said, "The government has begun enabling digital transactions, which are growing exponentially now, but they realize that there aren't that many low-cost smartphones in the market. The government's aim is to allow financial transactions from anywhere, devices which should also have the ability of scanning for Aadhaar-based financial transactions in the future."