Rockstar Games, the makers of the epic Grand Theft Auto series of games has today announced that the company will launch the Grand Theft Auto: Vice City 10th Anniversary Edition for the iOS and Android devices on December 6th, 2012.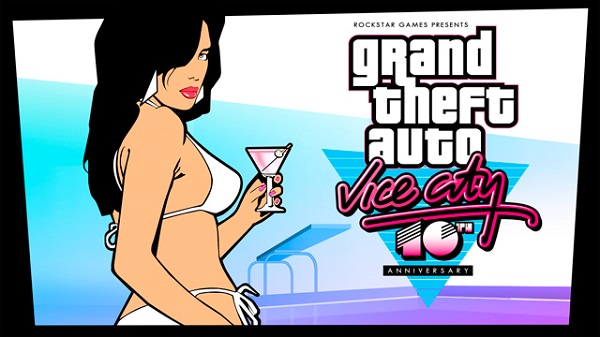 The Grand Theft Auto: Vice City 10th Anniversary Edition will be available via the iTunes App Store and Google Play Store for $4.99.
Rockstar has made sure to bring in all the native high-resolution graphics and several enhancements unique to the iOS and Android platforms including updated character models and lighting effects, a fully customizable control layout and more to the two platforms.
 
The company has also listed the devices that will support the game and they are as follows:

Apple iOS Devices: iPad, iPhone 4, 4S & 5, iPod touch 4th & 5th Generation
 
Android Phones: Motorola Razr, Razr Maxx, Razr Maxx HD, Motorola Atrix, Motorola Photon, Motorola Droid Bionic, HTC Rezound, HTC One X, HTC One S, HTC Evo 3D, HTC Sensation, HTC Droid Incredible 2, Samsung Galaxy Nexus, Samsung Nexus S, Samsung Galaxy Note 1 & 2, Samsung S2, Samsung Galaxy R, Sony Xperia Play, Sony Xperia S, P, T & TL, Sony Walkman Z Series Media Player, Samsung Galaxy S2, Samsung Galaxy S3, Google Nexus 4
 
Android Tablets: Acer Iconia, Asus Eee Pad Transformer, Asus Eee Pad Transformer Prime, LG Optimus Pad, Medion Lifetab, Motorola Xoom, Samsung Galaxy Tab 8.9 / 10.1, Samsung Galaxy Tab 2, Samsung Galaxy Note 10.1, Sony Tablet S, Sony Tablet P, Toshiba Thrive, HTC Flyer, Google Nexus 7, Google Nexus 10
 
So if you own any of the above mentioned mobile or tablet, mark the date and get ready for some GTA fun!