Today we saw Samsung launching the Galaxy S III is in India and the smartphone seems to be stunner, well of course not if you mention the price.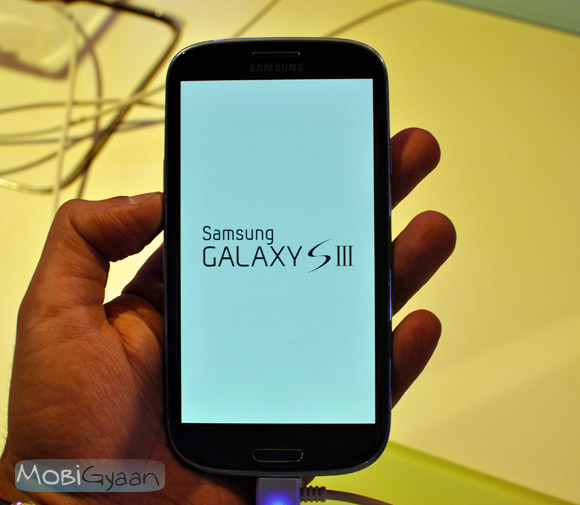 The human centric design of the handset is undoubtedly great and it seems to be a worthy successor for the S II. So we got a chance to try out the handset today at the launch event and we even saw some of the accessories that will be available for the device.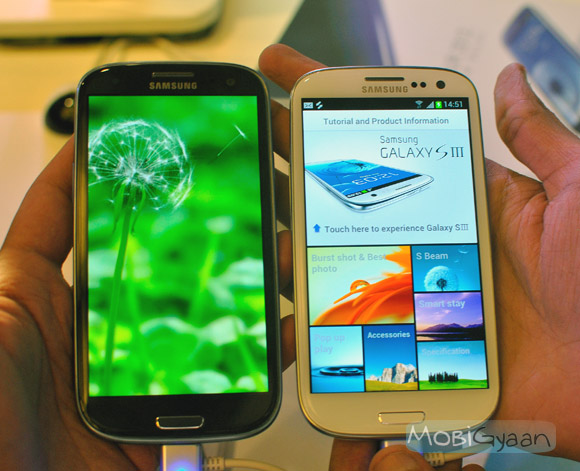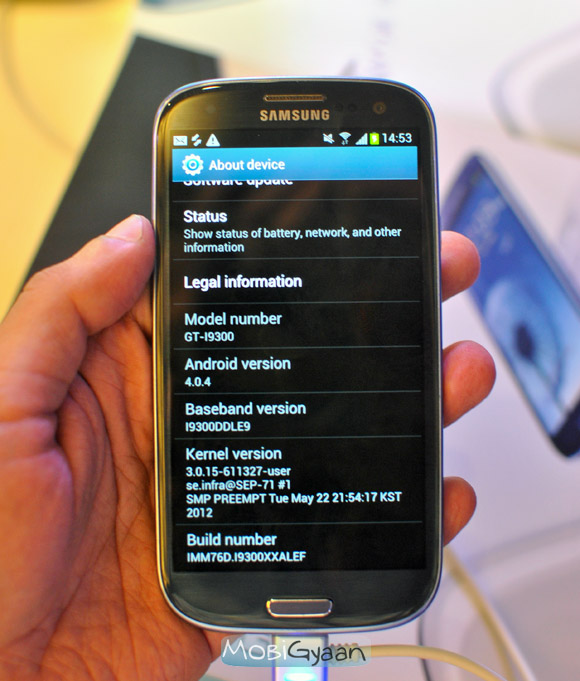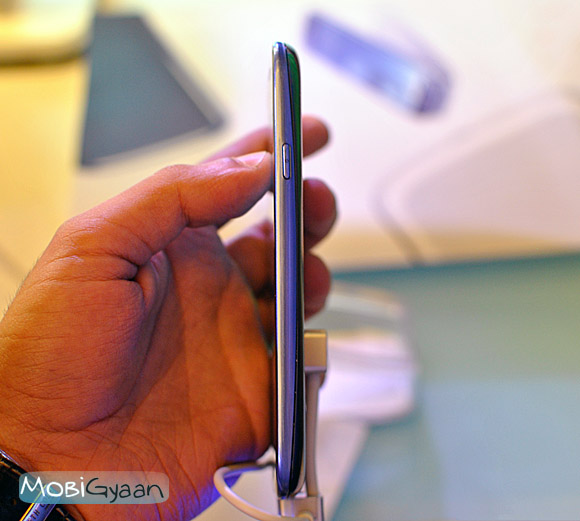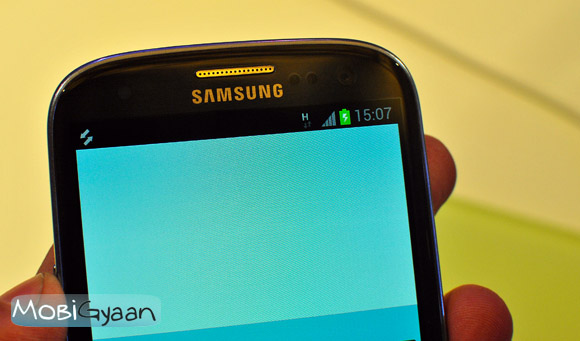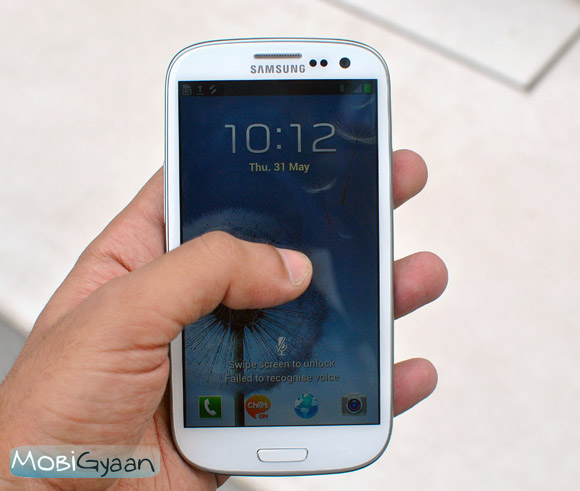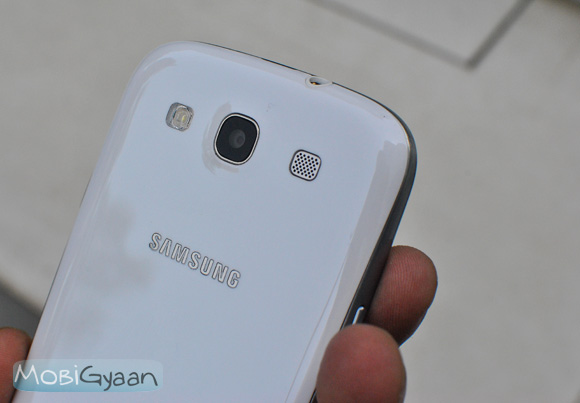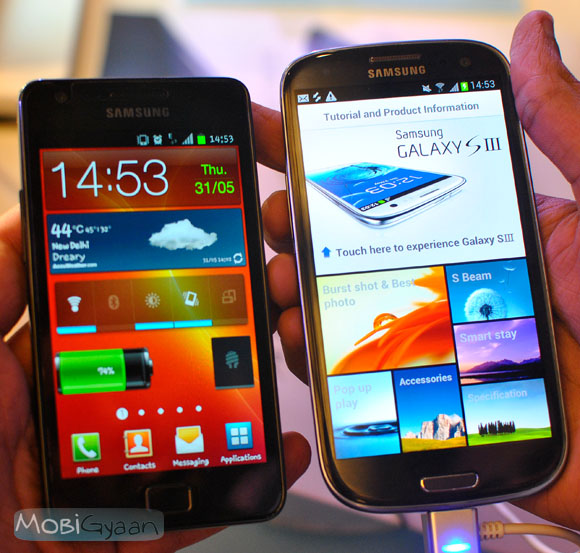 The S III is bigger than the S II, but has the same thickness and feels just as light.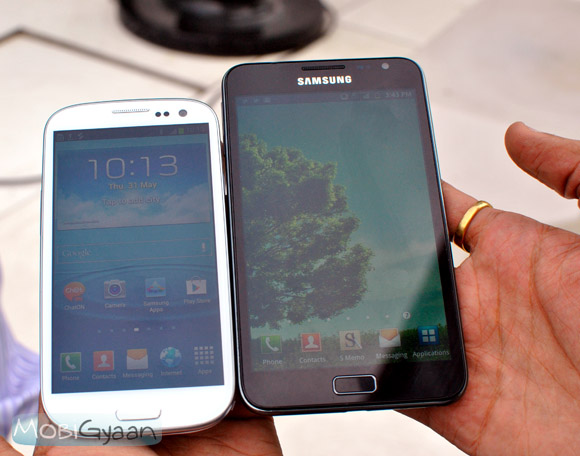 The Galaxy Note still a monster in front of the S III.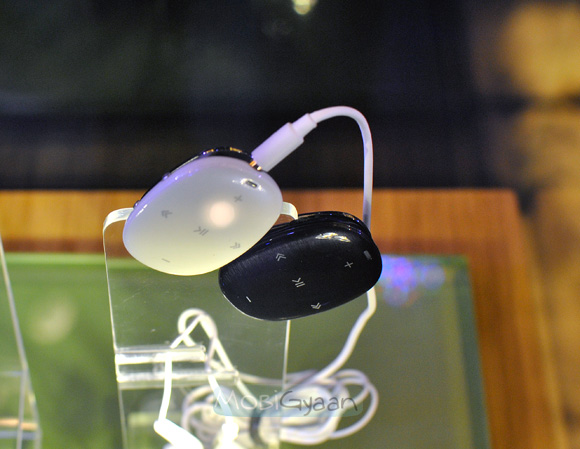 S-Pebble music accessory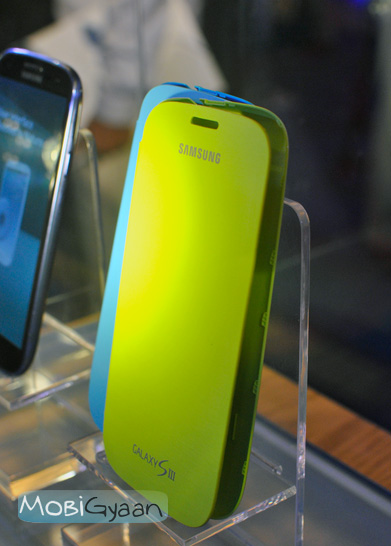 The flip cover which will be coming in a variety of colous.