After all the specs war to bring in the best and fastest smartphones ever, it seems that mobile manufacturers are turning towards bringing in the World's slimmest smartphones.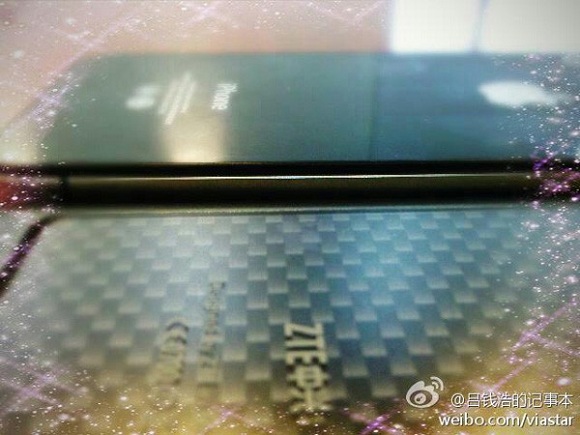 First it was Huawei's Ascend P1 with 6.68mm thickness, and then it was beaten just a couple of days ago by Oppo Finder with a thickness of 6.65mm. And now another Chinese manufacturer, ZTE has teased a smartphone codenamed 'Athena' which is just 6.2mm. Yep!

ZTE's device strategy director Lu Qianhao has posted a picture of Athena
on Sina Weibo
next to the iPhone which you can see above. The black kevlar design on the back of the device has indeed wooed us enough and the rumoured specs of the device are decent too.

ZTE Athena is said to arrive with 720p IPS display, powered by Cortex-A15 processor, 64GB of storage, and will include ZTE's 'Miflavor' skin atop Android 4.0. Oh and we also hear that the device would have 3 hours of battery backup, which may not seem that great, but then there is not much space left for a bigger battery.

No more details in the ZTE Athena are available for now but we may get to hear straight from the company very soon who would be itching to snatch the crown of 'World's thinnest Smartphone' from Oppo Finder.