Google's instant messenger, Hangouts has just received a major update for iOS which brings a redesign of the app and some new features.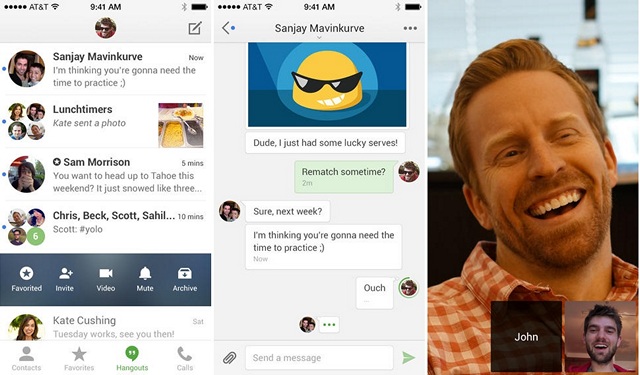 The new update brings the Google Hangouts for iOS to version 2.0 and brings the flatter iOS7 look. The update also makes the Google messenger more customised for iPad.
Among the new features the update brings, the most notable is video messages. The update brings the ability to record and send 10 second videos to your friends. You can view and record these videos inside the app itself. The other features include ability to send your current location data to your friends and animated sticker support.
Along with a iPad customised Hangouts app, there is a specific iPad feature, the update brings. While chatting with your friend, you can have a picture-to-picture video call by just dragging the video icon to your left.
If you are an iOS user, the new Hangouts for iOS update is a must have so hit the link below and get the latest Hangout update.