India's popular fixed line Internet service provider Hathway Broadband has announced a new broadband plan that offers Internet at a speed of 300 Mbps.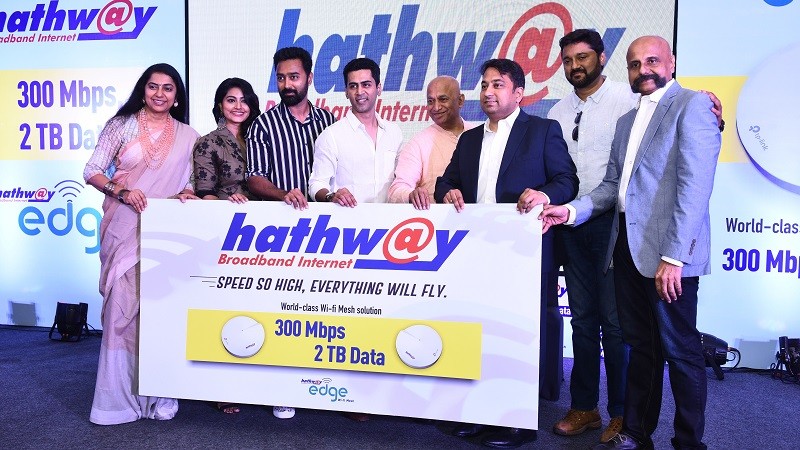 This new plan announced by Hathway Broadband offers a total of 2 Terabyte data per month at a speed of 300 Mbps. The plan is also priced well. If you buy the 12 months pack, it will effectively cost you ₹1250 per month.
Customers subscribing to this plan will be offered Mesh Wi-Fi router that can cover an area of 3000-4000 square feet with ease, thus ensuring connectivity throughout the home. This plan is available for customers in Chennai starting today, and will be available in other parts of the country starting December 1, 2018.
Commenting on the launch of this new plan, Mr. Rajan Gupta, MD of Hathway, said, "Wifi  is the oxygen for digital homes and our mesh routers can blanket a home with great coverage. With  demand for 4k OTT entertainment, online gaiming and Internet of Things application on rise, its necessary for us to provide ultra high speed connectivity to our consumers."
"With this mesh solution, the Wi-fi signal can reach every nook and corner of the surrounding thus covering the entire home. It also provides optimum security from virus, malware or ransom ware with built in antivirus. With this, every user can enjoy a hassle-free, protected and a high speed broadband experience," Mr. Gupta further added.
So, people living in Chennai, are you going to subscribe to this plan?