Ever since smartphones began expanding on their screen size, they have been growing like weeds. But, any sane person wouldn't be expected to go beyond 6-inches which is like the limit. Or is it? Apparently not. A new Chinese company on the scene, Hisense has unveiled a 6.8-inch X1 smartphone, which is claimed to be a 'phablet' but actually seems nothing less than a tablet. Whether you think of it as madness or height of innovation, the Hisense X1 will catch your sight.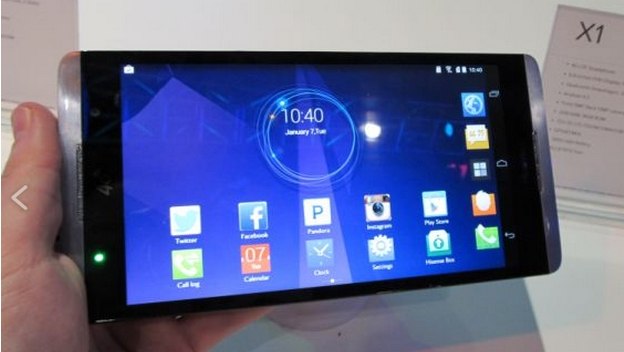 This 6.8-inch monster was unveiled at the CES this year and has taken the crown of being the largest smartphone in the world from the Sony Xperia Z Ultra. Currently the phone has been headed only to China where they are apparently making up for the lack of some other thing with beefed up phones. But it is not just the screen size that will surprise you – the fact that they have put in a Snapdragon 800 processor, Android KitKat, 13-megapixel camera, 3900 mAh and 2 GB of RAM is equally ridiculous. Also they have put in a Full HD screen. Holy Cow!
Well if you go for this one, we would definitely not call you normal, but don't let that stop you from going for it.
Hisense X1 Specs
6.8-inch 1080p full HD screen
13-megapixel screen
Android 4.4 – KitKat OS
Snapdragon 800 processor
2 GB RAM
3900 mAh battery