Well, we can finally set a countdown timer for the reborn Nokia's Android flagship. The Finnish company along with HMD Global is all set to take the curtains off their first Android flagship, the Nokia 8. For that reason, media invites are being sent to the press to inform them of the event. Nokia will unveil the new phone on August 16 in London.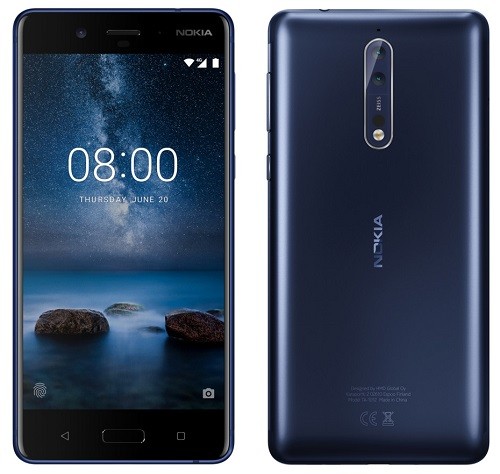 Most recently, we have seen a gold/copper version of the phone in the wild with a dual camera. And earlier, we saw silver and blue models of the device. The flagship device doesn't seem to have all the glitz and glamor of the Galaxy S8 design. However, it does boast of a strong spec sheet. On the outside, the Nokia 8 is a commoner, though well built and good looking in design.
From what we have seen before, the handset may very well have a 5.3-inch QHD display, a Snapdragon 835, 4 GB of RAM or even 6 GB of RAM, and 64 GB of internal storage. It is said to come with two 13 MP Carl Zeiss branded sensors for photo snappers.
The Nokia 8 event will take place at7:30 PM local time (2:30PM ET / 11:30AM PT) on August 16.