Honor has been making a great move with its budget smartphones, the Honor 7C is the new smartphone priced under Rs 10,000 it packs lots of features in it and the one we are talking about is the Ride mode. Here's all you need to know about the Honor 7C Ride Mode.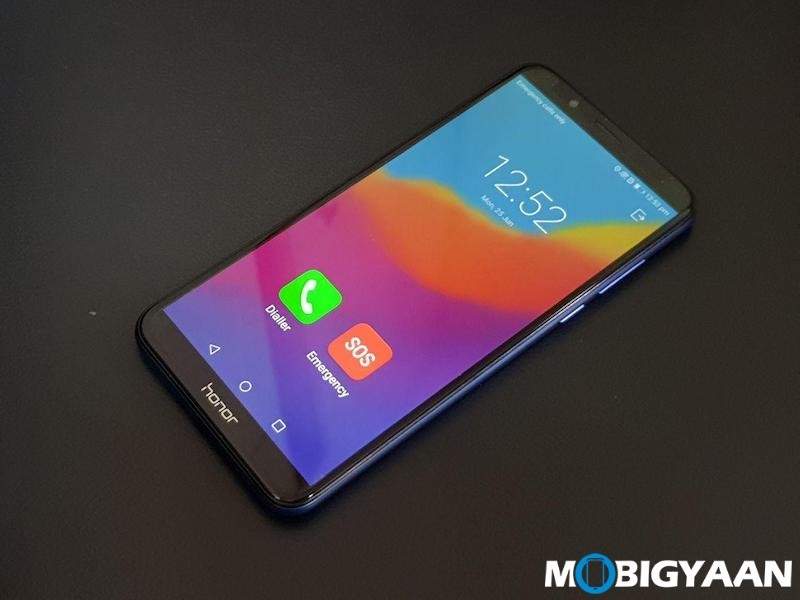 Honor has rolled out a feature called 'Ride Mode' which will be added through an OTA update for other Honor 9 Lite while the Honor 7C comes built-in with it. This feature offers a safe riding experience for the users who use the phone when riding bikes.
Enabling Honor 7C Ride Mode
The Ride Mode can be enabled in three ways, either from the shortcut in the notification panel, Homescreen icon or inside the settings. Access the Ride Mode feature by turning it on.
Find it under Settings -> System -> Ride Mode.
What happens when you turn on the Ride Mode, all the calls will be answered by the voice or a pre-defined SMS depending on the Ride Mode settings you choose. The caller will be notified that the user is currently riding and cannot answer calls. It will also disable any earphones and Bluetooth headsets.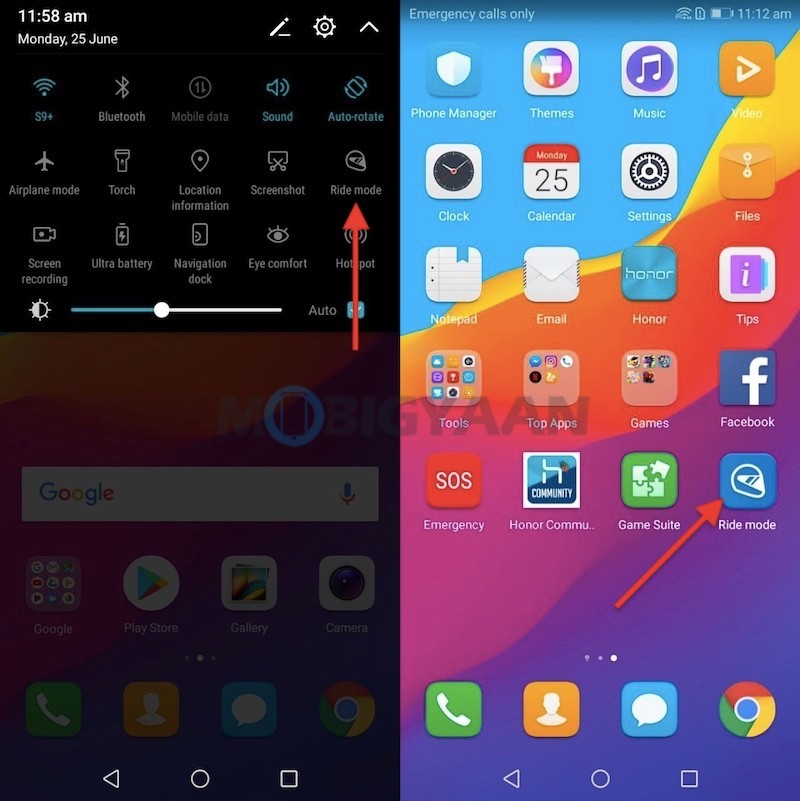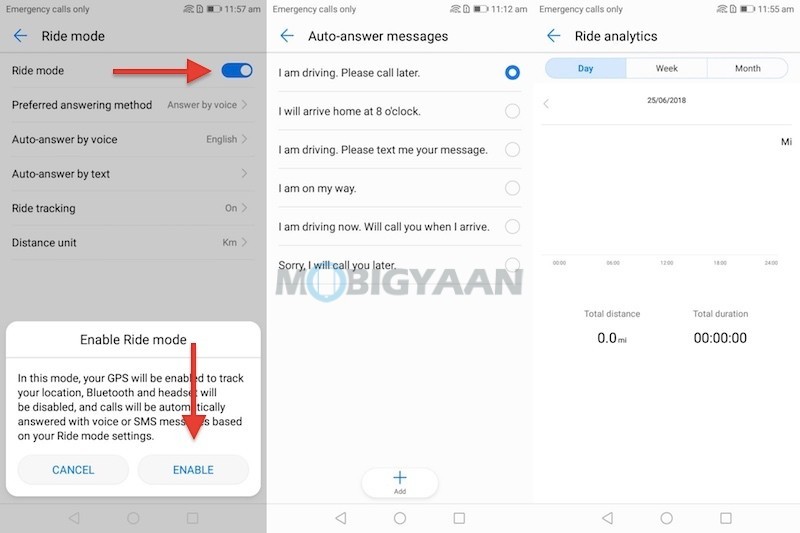 Under any emergency circumstances, the caller really wants to call the rider, they need to press 1 during the call to allow the phone to ring. The user can then stop the vehicle and receive the call.
The Ride Mode works more like a do not disturb mode. It comes with a few options,
Preferred answering method – Set the preferred answering method, either by voice or by text. The third option will decline the call automatically.
Auto-answer by voice – Answer through the built-in multilingual voice or your recorded voice.
Auto-answer by text – Send automatic messages to the caller.
Ride tracking – Track your ride for a total distance and total time covered in a day, week, and month.
Distance unit – Units shown in Miles or Kilometers
To edit the Ride Mode, tap the edit icon on the top right corner.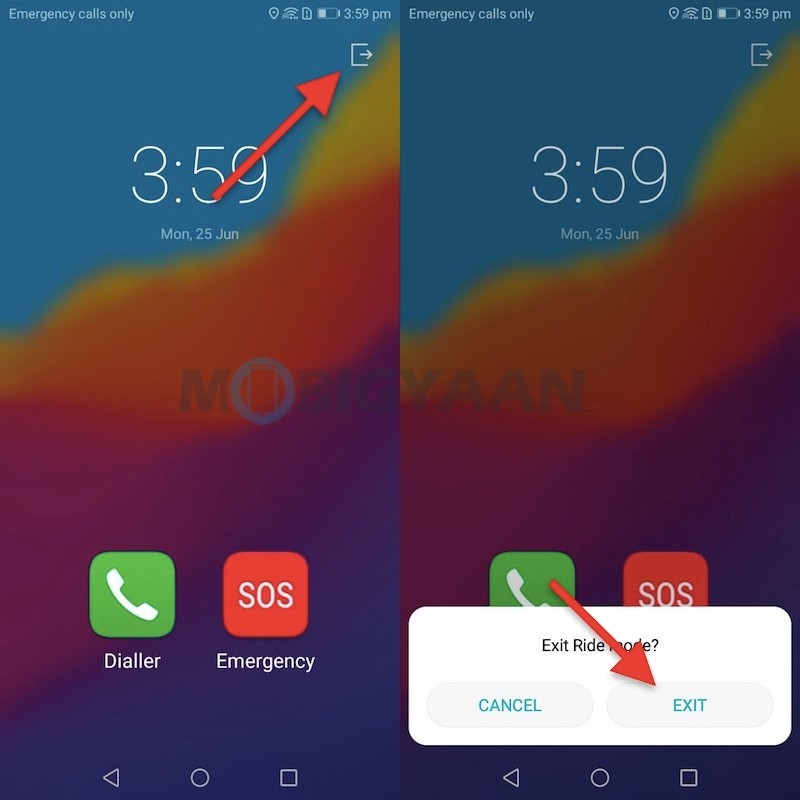 We have also shared hands-on with Honor 7C, check it out.