We have been hearing about WhatsApp's payments service called WhatsApp Payments since August last year. In fact, WhatsApp has also been beta testing WhatsApp Payments since February this year in India, but, it's yet to roll out the service to all the users in the country. While there's no information on when exactly will WhatsApp officially announce Payments in India, the company has now announced that it will offer 24-hour customer support for this service in India.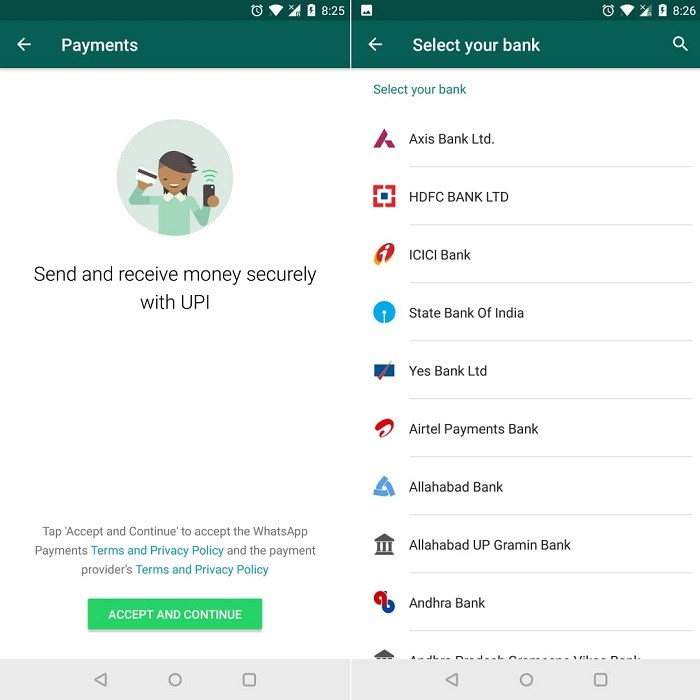 In a statement to PTI, a WhatsApp spokesperson has said that the company will offer 24-hour customer support for Payments in India once the service is rolled out to all. Those who use Payments will be able to contact WhatsApp with their queries via email as well as a toll-free number.
Moreover, the spokesperson also said that the support will be offered in a total of four different languages – English, Hindi, Marathi and Gujarati.
For those unaware, WhatsApp Payments is a payments service exclusive to India which is based on UPI (Unified Payments Interface), hence, all you have to do is link your bank account which is already linked to UPI and send money to your WhatsApp contacts from within the chat. The option to send money can be found by tapping on the paperclip icon and then tapping on 'Payment'.
Also Read: How to send money via WhatsApp Payments [Guide]
That said, it's worth noting that while you can contact WhatsApp regarding queries about its payments service, you will have to get in touch with your bank for any dispute resolution. Moreover, once a user has submitted a payment, WhatsApp will not provide any refunds or facilitate any chargebacks.
"WhatsApp is not liable for unauthorized transactions. We assume no responsibility for the underlying transaction of funds, or the actions or identity of any transfer recipient or sender" says WhatsApp under its new policy.